What's family life in America like these days? Here's one older, middle class family's report on their lifestyle, economic trends and status, in the midst of recession.
Ready for the New Year? Not sure that many people really are. I got a hold of this ditty that somehow found its way to my email box recently, via one of those friend of a friend of a friend chain mails. It's a common tradition for many people to give updates of their lives over the past year when the year draws to a close.
Anyway, I found the following message particularly amusing as it offers a snarky perspective of how people could be viewing the past year (2008). At the same time, you can look at it as a glass half empty or half full sort of thing, or the doughnut vs the hole. It's up to us to see what we'd like to see.
The family's message starts here:
Our Family Life In America
How Was Our Year? The Gloomy View
Greetings from Livermore, California! This has been one tough year. So what's it been like for us?
Well I ran out of grants and now have to work for somebody else, or retire — which is worse? E is fighting with her partners about keeping some cash in their company to prepare for the inevitable downturn, while bonuses are handed out like candy…. Can you believe it? With the state of our economy as it is, who can afford to be so complacent?
Meanwhile the house and pool are going to wrack and ruin. Black algae is taking over the pool, nothing kills it, not even pure acid. House is being eaten by rats — they tore a hole in the sheet-rock and laid into E's bird feed before we could stop them. We now have a Rat Zapper and it works great! But batteries are getting expensive: don't know who is going to win this war!
Birds are fighting over the seed; some get killed by flying into the window when a hawk comes by and scares the **** out of them. But we are afraid to stop; they peck on the window if we are late!
Ants are in the kitchen most days. E takes pity on them and tries to reason with them, but they just throw shoes; fortunately tiny ones. Lots of mushrooms this year, possibly due to global warming. We are playing roulette with the deathcaps; one bite and it's "sorry, Bob, but that's all". So far so good, but about 20 pounds (9 Kilos) to go.
Broke a tooth, God knows why, so I have to go easy on nuts until it's fixed. E is holding up even with dental problems of her own of course, but it could be worse. Sons are struggling to make ends meet and to survive in the concrete jungle. Our investments did even worse than usual, far worse actually. No signs of a stock market bottom just yet. We'll be living under a bridge next. Our high yield savings accounts are no longer as high yielding.
Weather is bad, bad — getting real cold. Snow on the hills! I think global cooling is getting the upper hand. Not enough rain either. Drought is getting serious. Too many people to feed! Wish we had a windfall from the government.
We hope you had a nice Christmas! 2009 is likely to be worse!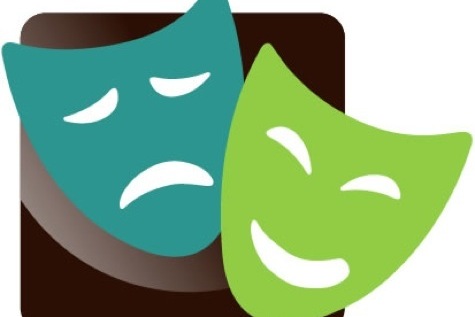 Image by Vantage Tours Online.
Lifestyle Report, Economic Trends: The Cheerful View
What a great day it is!
Sun is shining, birds are singing, quite well fed by E. They come in flocks nowadays, just like St Francis! She does such a wonderful job caring for them (and me, of course!) We don't even go on vacation any more. But that's fine because our house is so wonderful, who would ever want to leave?
Swimming pool is such a boon in summer; our grandkids can't wait to get in. They have to be dragged out when the teeth-chattering becomes too violent. Pool just loves the chemicals I feed it with — every little bit helps the economy as well. I try to do my part for our battered economy.
E is doing a wonderful job with the cooking — snacks ever ready (very healthy, natural and cheap as well) and soups, roasts, veggies, mushrooms picked from the wild — you name it! What more could a guy ask for (*cough*)?
E's company is doing great! Ever expanding, no signs of economic recession yet. E's software upgrades are first class! My research is going great guns, but it would be nice to retire and get some peace for a bit. Just to make sure, we're keeping ourselves on a recession diet.
Son #1 is branching out into new ventures and contemplating new small business ideas: looks very promising! Was very lucky getting out of BigCorp before the roof caved in. Son #2 is doing great taking the financial district by storm — is still very happy with his job and hobnobbing with what's remained of the corporate elite, sifting through whatever opportunities arise during this economic crisis and financial downturn. There are still some pockets of optimism and opportunity here, he says!
Grandkids are such lovable darlings, hope they enjoyed what we got them for Xmas (despite budget cuts) — the little electric car looked like it was a success! The little one may become a sporty type — he loves to kick balls, play frisbee, etc. and is so talkative these days.
Our health is holding up, thank the Lord. Hopefully our hiking is helping keep things under control.
The stock market meltdown has been a blessing really. We are getting back to our roots — less consumption, more sweaters and knitwear (E just bought a beauty for me, bless her heart!), using a washing line instead of a drier etc.
Well, well, so not such a bad year really. The future can only be brighter (nowhere to go but up?). Let's all look forward to the upcoming year and try to look on the bright side of life….! 😉
So how was your year?
Copyright © 2008 The Digerati Life. All Rights Reserved.