Why do markets fall? The causes of stock market corrections, bear markets and other meltdowns.
When the stock market careens around wildly like a drunken bull, it causes even the most steadfast among us to become nervous. It causes some of us to jump into action. Whether these moves are unplanned or not, it's a testament to how human behavior is greatly influenced by emotion. When the markets take a dive, it plants some thoughts in our heads such as:
Will I lose my shirt? When will the pain end?
How much should I buy? I want in!
Let's change the subject, I don't want to begin to know what's going on with my money right now…

So what camp do you belong to? For most of you who are younger and are capable of withstanding risk, you'd say category #2 — you're in the buying camp. But remember that making such a proclamation would all depend on your age and risk profile.
When Is It a Bear, a Correction or a Bull Market?
One way to monitor the market's health is to check the net outflow on mutual funds. During the worst events that have happened in the United States (e.g. the situation with 9/11), net redemption from funds stood at $16 billion. So you can get some idea on what could happen when the unthinkable happens at a large scale. As far as terminology goes, let's remind ourselves for a moment about how the stock market is typically described:
We're in a bear market if we're down 20% from the peak.
We have a correction if we're down between 10% to 20% from the peak.
We're riding a bull if it's up greater than 20% over the span of a year.
Technically speaking, if you've touched 10% down from the peak, then there's some potential here for some pain in future days. From what I've seen in the past, as someone who's lived through several corrections and two bear markets, the market gyrations take a while to wind down. So in a situation like this, a revisiting of the bottom is likely to occur, especially if bad news continues to permeate our economic and financial atmosphere, and the media insists on dwelling on the negative.
Let's take a look at what could cause market jitters and review what factors could cause the investment market to go to the dogs:
Fundamental Reasons for Stock Market Gyrations
Supply and demand affect the behavior of the stock market, but when does demand dry up so much to cause a negative change in market trends? Throughout history, there have been many causes for the precipitous slides we've seen. For instance, here are some basic economic reasons: the sputtering housing market, the subprime lending and mortgage mess, tight credit, weak dollar, inflation or threat of inflation (or deflation), perception of an overvalued market, the market touching new highs, and so forth. And sometimes, it seems like the market goes down for no reason at all (blame it on dark matter in the investment universe or some other unconventional reasons that spook traders or investors).
During many a correction or bear, it is not unusual for us to see the actions of institutional investors and big money managers (the so-called market makers) trigger or exacerbate a sell off. After all, they delve in high-risk and complex investments and are in the trading game, where snap decisions and quick moves are required. During periods of volatility, traders bail out while regular investors like you and me stay put. I'm of the mind that it's the sanity of the small investor that doesn't make things worse than it already is.
But let's take a peek at a 15 year period in history to learn some of the causes of the worst downturns of this period. Understanding these causes may help us put things in perspective. These were crashes that I lived through and witnessed, as a long term investor.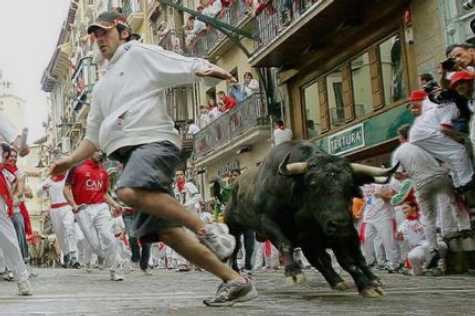 The 1997 Asian Economic Crisis. The developing or emerging markets in Asia crashed and continued to suffer for a couple of years. Effects were felt in Hong Kong, Philippines, South Korea, Indonesia, Thailand, etc. "Financial contagion" made things worse. The main reasons for this crash? Real estate market drops that compelled the Thai government to float its currency due to debts. More details here.

The 2000 Dot Com Bust. Alright, who saw this coming? The dot com bubble marked the 90s decade and I remember being in the thick of it, here in Silicon Valley. This was quite a memorable period, with everyone thinking they would soon be millionaires. High-flying internet companies were grossly overvalued with people going crazy over IPOs. This is a classic case of the "madness of crowds" (ala the tulip mania).

The 2001 September 11 Debacle. Terrorist attacks are exogenous events that may come unexpectedly. These are less predictable, but when they happen, they can send an inflated market into a tizzy. Political fear and public security or safety concerns can spill into the financial markets and bring about economic dread.

The 2008 Financial Crisis. This was one of the most fearsome market drops in recent history. We worried over the plight of big banks, bad unemployment numbers, a "great recession", talk of a looming depression, foreclosures and the struggles of so many homeowners who simply borrowed too much for their homes. What begun as some credit troubles affecting the housing sector escalated into some sort of "financial contagion". Before this crisis hit, exotic financial products were being spun off of mortgages — a sure sign of a building mania.

The 2010 European Debt Crisis. More debt problems in Europe threaten to sink world markets. Blame Greece for yelling "the sky is falling."

The 2011 Mini Crash. It's not so bad in the whole scheme of things, but as expected, people wailed and gnashed their teeth. Reason for this fall? The U.S. credit downgrade from AAA to just AA+, and the specter of debt (consumer and federal) continuing to loom over the American economy.
As you can see, in recent times (and I suspect even in past history), DEBT is one notorious monkey on our collective back. The terrible mojo in the markets can most often be traced to debt problems and bubbles. Who knows when or even if the world will recover from its massive debt issues and imbalances? Should you bury your head in the sand or make like Chicken Little? I think the response we should have is something in the middle: watch warily and have a plan before you act. The takeaway here is that we should expect market cycles to periodically bring volatility. Realize that we're always vulnerable to cyclical shake-ups and that we should always be ready for the market to turn around unexpectedly. And remember that there's opportunity in negative situations, so learn how to leverage a weak market.
Created August 20, 2007. Updated August 28, 2011. Copyright © 2011 The Digerati Life. All Rights Reserved.