Some thoughts on how to manage your investments through any stock market climate.
So far, the prediction that the stock market wasn't going to close on a good note this year seems to be unfolding as expected. Remember the saying which suggests that "however January turns out, so shall the rest of the year?" Well just as expected, our stock portfolio (along with the investment portfolios of countless investors out there) is suffering through the rough patch brought about by the credit and subprime lending crisis.
But before we all bemoan the decline of our net worth, I'd like to offer some words of encouragement and supply you with information that should alleviate some of this worry:
Investment Management Tips For An Iffy Stock Market
#1 Are you going to act? Then go against the crowd.
Should you sell, buy or trade? If I had the extra money to invest, I would dollar cost average or invest in a lump sum at these lower market levels.
We're often told that the best time to buy into the stock market is while it's languishing. If you're wondering when to "jump" into the market, now may be a reasonable time, although if you're nervous about committing all your cash into the market right now, you can do so gradually, using dollar cost averaging methods or you can stay cautious by reviewing these ways to invest defensively with new monies.
If you don't have any additional savings to make investment purchases, then hang on. By reading the rest of this article, you'll see why staying put in this market (though against our natural inclinations) may be a sensible strategy. Find out more about how investing in down markets can be a good move.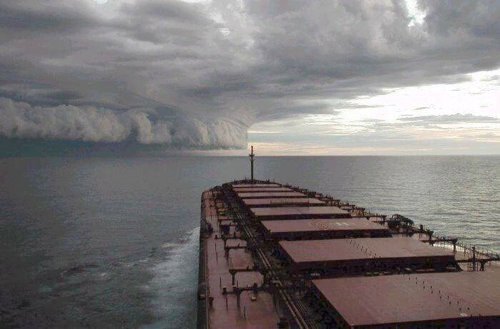 #2 Do nothing or at least, don't overreact.
My spouse is the type of person who feels he needs to do something when the market moves. We discuss our options then ultimately end up doing nothing much. This is because we're already pretty much diversified according to the asset allocation parameters we've adopted for ourselves. I don't feel we need to "change the rules" in the middle of the game. If we did that, we're just "cheating ourselves", while shifting our asset allocation as a reaction to market developments.
The only shifting we should be doing needs to be driven by regular investment portfolio reviews and rebalancing efforts that we take to keep our asset allocation stable, regardless of what the market is doing.
#3 Wait it out. Do you have a long investment time horizon?
Too much issue is made of short-term returns, and it's easy to feel depressed about the returns we're seeing over the last few years. But when you look at the big picture, those losses aren't as gargantuan as they seem.
This data table from T. Rowe Price illustrates how stock market returns "smooth out" over time and how time in the market reduces variability in investment returns. That is, the longer you stay in the market the less likely it is for you to receive extreme rates of return. More on this on my discussion about long term investing. Here are some real numbers to support this reality:
Historical Stock Market Performance 1926-2006
| | One Year Returns | Five Year Annualized Returns | Ten Year Annualized Returns | Twenty Year Annualized Returns |
| --- | --- | --- | --- | --- |
| Years with Highest Returns | 1933 / 53.99% | 1995-1999 / 28.55% | 1949-1958 / 20.06% | 1980-1999 / 17.87% |
| Years with Lowest Returns | 1931 / -43.34% | 1928-1932 / -12.47% | 1929-1938 / -0.89% | 1929-1948 / 3.11% |
| Stock Market Volatility | Highly Volatile | Somewhat Volatile | Diminished Volatility | Negative Annualized Returns Are Eliminated |
Now let's go through an example showing how a hypothetical portfolio would have fared through different stock market periods and time horizons. Suppose you had invested $100,000 in stocks at the start of each highest returning and lowest returning time period, how much would this investment be worth by the end of each designated period?
| | One Year Period | Five Year Period | Ten Year Period | Twenty Year Period |
| --- | --- | --- | --- | --- |
| End of Highest Returning Time Period | $153,990 | $351,079 | $622,348 | $2,681,706 |
| End of Lowest Returning Time Period | $56,663 | $51,385 | $91,494 | $184,434 |
Conclusion: The longer you stay invested in the stock market, the less likely your investment returns will be negative; facts that should motivate us to stay the course and remain patient with our investments.
#4 Try to maintain perspective during a stock market rout.
Before you worry, it may be a good exercise to look at the real reasons for the unease in the markets. There are quite a good number of reasons for stock market corrections and downtrends, and in each situation, there's been an eventual recovery.
The general U.S. market may tank due to a variety of factors, such as a combination of international and domestic events, from reports of high speculation in real estate markets to poor economic growth and growing debt. On some other occasions, you may point the finger at good old-fashioned market valuation — when the market runs up too fast too soon.
But you'll have to determine if these factors are fundamentally damaging enough to hurt the market for a prolonged period of time. Are these reasons enough for you to pull the plug? If you're investing for a long time horizon, your answer should lean towards the negative.
#5 Review these general rules for asset allocation.
Over the course of my writings here about investing, I've focused quite a bit on the topic of diversification and asset allocation. These were some of the best lessons I learned as I researched these topics in detail.
I found that the optimal foreign investment allocation is 30% of your total equity portfolio. That is, an ideal international vs domestic investment allocation is 30% / 70% (foreign/U.S.) for those funds of yours invested in equities.
Stock market diversification is best achieved with asset classes that have low correlations. Asset classes with low correlations are those whose returns aren't "in-synch" during a given period of time.
You can achieve great diversification with a very simple portfolio.
Know yourself well before you invest. Use your risk tolerance, financial goals and age to determine the right amount of money you should risk in the markets.


Subtract your age from 100 (some guidelines have it at 120) to get some idea of how much stock you should be owning at this time. For example, a 30 year old is expected to own a portfolio consisting of 70% stock (100 minus 30) and 30% cash and bonds.

How much you should invest for your financial goals should take into consideration withdrawal rates and drawdown guidelines for that money.
Copyright © 2008 The Digerati Life. All Rights Reserved.