The first thing about learning how to invest in the stock market is to know what kind of investor risk profile you have. In so doing, you will determine how best to asset allocate your savings among various asset classes. Not knowing what kind of profile you have or what you are investing in may cost you financially, as for example in cases when an 80 year old is found to own very aggressive funds, or a single person in their twenties is invested purely in bonds, or someone who is a complete nervous nelly is trying their hand with commodities. Not having the stomach or right disposition may make you cut in and out of investments in a way that is deleterious to your portfolio and before long, you will find yourself wondering why you are left with a smidgen of what you had initially.
What's Your Investment Risk Profile? Know Yourself!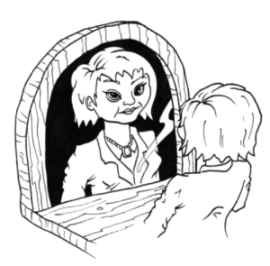 Investing is a way to make your money work for you so that you can take calculated risks for the promise of a better reward: much better than simply stuffing your money in a hidden nook somewhere in your house. The more you know about risk and how it can affect you and your situation, the better off you will be. Bottom-line: there is a law that states that your returns are directly proportional to the risk you take. I found this definition of risk to be quite spot on:
The concept of "risk" in investment has to do with volatility or how widely the price of a stock or mutual fund fluctuates. The wider the fluctuations, the higher the risk. This is because you stand to make and also lose more money, compared to a fund that doesn't fluctuate as wildly.

Following on from this investment concept, "aggressive" or "high risk" means that a mutual fund or stock can potentially achieve higher returns because of greater volatility. In contrast, "low risk" or "conservative" means that a stock or mutual fund will trade close to its historical average prices and will tend to be quite stable.
The following test and many others like it tend to concentrate on finding out your age, strength of income, family situation, current financial picture, and overall tendencies and investment disposition. I would say that one other important element in figuring out where you stand as an investor is how sophisticated you are and what kind of experience you have with investing. Ultimately, your overall background and attitude about investing will affect how you should proceed; definitely consider your personal comfort and peace of mind when formulating your investment strategies!
As a starting point, here is an example of a test that shows what kind of investor you are:

Indicate your age group
Over 50
40-50
Under 40
Indicate your annual income group
Below 40,000
40,000 – 60,000
Over 60,000
How long do you expect to have others substantially dependent on you for financial support?
More than 10 years
Up to 10 years
Not at all
How do you see the security of your job or business over the next 5 years?
Not good
Satisfactory
Very Good
Relative to your goals, what level of savings and other assets do you have now?
Very Low
On Track
High
Which description best fits you?
Conservative, worry about money
I like things to go according to my plans – I like to be in control
Very comfortable in taking a calculated risk with money
Find the test here, where it will give you actual results.
It seems like every single financial institution out there has their own take on the financial profile test. They all ask the question, "What Kind Of Investor Are You?", and from there suggest the asset allocation or program that's right for you. Here is one quiz along similar lines by CNN Money.
Know Your Goals
Along with determining your current situation and risk profile, you also need to have a grasp on what your financial goals are. You can start by asking yourself these questions:
How long are you planning to keep invested?

This will determine the duration of your investment. Typically, you should consider your goals to have the following durations:

Short term – 1 to 3 years (before you need the use of your money)
Medium term – 3 to 7 years
Long term – over 7 years

Are you aiming for income or growth?

If you are planning to use your investment returns as money to live on, then most likely you should be investing for income. If you are gunning for capital gains and desiring to grow your money as much as possible by setting it aside for the longer haul, then your capital would do well in a growth vehicle.

Do you need quick access to your money?

If so then liquidity is important to you. Note that liquidity does not necessarily equate with safety. Liquidity is the ability or ease with which assets can be converted into cash without taking a loss. Within each asset class (that being, cash, bonds or stocks, for instance), the degree of liquidity may vary. Cash accounts, some bond funds and even stocks have fairly high liquidity, whereas real estate and other hard assets such as jewelry or even something as innocuous as a certificate of deposit (CD) have relatively lower liquidity. Something that ranks as pretty illiquid is your 529 account or a retirement account.
Depending on how you replied to these questions, you may get a clearer idea of what it is you'd like to have in your investment plan.
My Test Results and What Kind of Investor I Am
When I took the test, it showed that I had a moderately aggressive or medium risk investor profile. Here is what it said:
You are a Medium Risk investor. You will probably be comfortable in having your long-term savings in medium risk investments. A well balanced fund with around 50% in shares and property. (Note – the property element can be obtained through shares in property companies).

Other categories:

Low Risk investor. You should definitely favor lower risk investment. Make sure any long-term savings money is well spread over the different kinds of investments (cash, property and shares) with a higher proportion of cash (savings and fixed interest) than property and shares.

High Risk investor. Your circumstances suggest that you could have a significant proportion of your savings in higher risk shares. However, diversification in any share portfolio is still important. If this category concerns you then select 'Medium Risk'.

That sounds about right, though knowing myself, I am probably most comfortable with a very simple investing approach (check out my simplest investment portfolio). I started out with little knowledge of more exotic markets such as gold, commodities or currency markets, but I'm gradually learning more about these types of investments (and building positions in them). Also, I found that by simply following a steady, sound investing program, I've been able to achieve returns that I have been satisfied with, which typically mirrored equity market returns. So as far as my investment plan goes, I shall discuss it further when I tackle the subject of asset allocation.
Each person has a different approach to how they create their investment plans. Some are very independent while others may need some professional help. I fall right in the middle of that as someone who tries to be aware of the investment atmosphere through periodicals and the media, and will take into account what many analysts offer, but will do the actual investing based on my own decisions.
As an investor, I know myself enough to say that I don't over analyze or tend to get stuck on minutiae. I am a more "intuitive" investor and many times, I go by my gut feeling about opportunities, markets, worldwide events and community sentiment and psychology. I am quite contrarian in my approach though it hasn't stopped me from joining the herd once in a while. My key approach is one of controlling or managing risk where I can, and not try to beat the market or the big boys who make a living playing it. And most of all, I try to make things simple and stick to the basics such as indexing, proper asset allocation and diversification, with just a little dash of spice once in a while, perhaps in the form of sector plays or higher concentrations in individual stocks or even a little bit of market timing.
Consider this premise, as with many things in life: if there's anything else that should be taken into moderation, then it should be risk.
So how about you? What kind of investor are you?
Copyright © 2011 The Digerati Life. All Rights Reserved.