For those so inclined, would you leave your job at a time like this?
After going through this weekend's personal finance readings, I found that more than ever, people are keeping a close watch on their money, with a few bewailing portfolio losses or wondering if they're on track towards their financial goals.
It was therefore quite interesting that a couple of articles in my reading list have discussed the prospect of leaving your job and changing gears… even as the economic slowdown deepens (granted, a few of us left our jobs while the economy still had legs). You may think — now why would anyone think of doing something like this? And how can it be done? Well, the fact is that anything can be done if you're ready and prepared for it.
This shows that regardless of the external financial forces enveloping our nation, there are folks that have worked out plans and are ready to make the necessary adjustments to live and work by their own rules and not by what the economy or what their companies dictate for them.
All this made me wonder enough to ask out loud: if need be, would you be ready to leave your job in the midst of the crisis? Or how about the more general question: how ready are you to walk away from your job at any time? As tough times unfold, the possibility that we may not have a choice on this matter is not too far from our minds, especially as companies begin cutting back.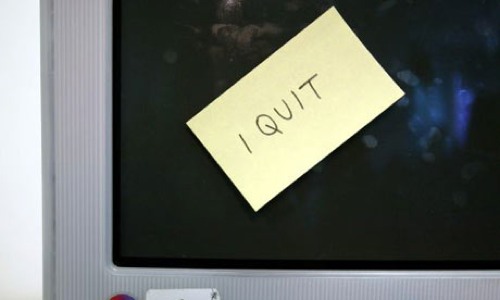 Photo from The Guardian.
Sometimes, eventualities like this force us to readjust and set ourselves towards a whole different career, work or financial path. I still continue to think of this as a time of opportunity and not as a time of strain (although these days, as I see my investments do their jig, I feel my patience being stretched thin 😉 ). Can this crisis actually be a turning point for some of us?
Copyright © 2008 The Digerati Life. All Rights Reserved.