There was this guy I knew whom I used to play with along with other kids while growing up in my native country. This guy was a pleasant fellow somewhat older than the rest of the neighborhood kids, who one day decided to leave for the United States to make something of his life. He left with high hopes for a decent future and I never saw him again. That was around 30 years ago. Last I heard, he died last year at the young age of 52 after suffering an illness and after working a series of low paying jobs, having lived what probably was a tough life. I felt sad when I heard about this and wondered about how this could've happened to him.
In America, around 30 million workers between the ages of 18 and 64 are minimum wage earners or low-income workers. They earn less than $9 an hour in their jobs and most probably earn the minimum wage of $5.85 an hour. That's all of $12,168 a year, much lower than what is recognized as the 2007 federal poverty limit of $17,170 for a family of three. I've thought about this now and again — how do the working poor survive with such earnings especially in areas where the cost of living is through the roof? The truth is that a lot of them work hard; harder in fact than you and I probably do, employed at multiple jobs and toiling through several shifts in a day.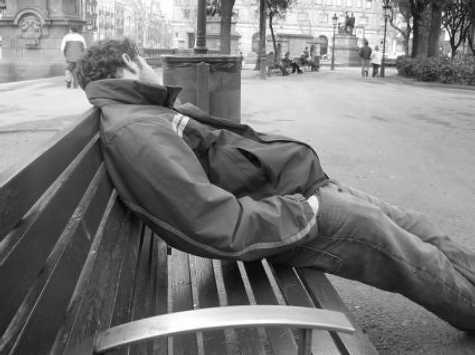 I did some research on this subject and found this highly informative site: QuintCareers.com, that discusses these issues. Following is a list that confirms certain things we already vaguely realize, such as what types of jobs yield the lowest pay. What's ironic is that the jobs I see here are in my mind some of the hardest to do and while demand for them is high, they don't require very much skill, initial experience and training to do, so you end up with this kind of pay. My friend who passed away often took security guard and temp positions which are quite representative of the list.
What jobs pay less than $9 per hour?
Baggage porters/bellhops
Bartenders
Cashiers
Child-care workers
Short order cooks
Dishwashers
Food preparation workers
Home health aides
Hospitality (hotel, motel, resort) desk clerks
Janitors and cleaners
Laundry and drycleaning workers
Maids and housekeeping staff
Manicurists and pedicurists
Meat, poultry, and fish cutters and trimmers
Nurses aides
Parking lot attendants
Retail salespeople
Security guards
Waiters and waitresses
Source: Find the longer list of occupations here.
Who are in this predicament? They are mostly white, female with limited education and family obligations. Here are more details on who they are:
Demographics for Low-Wage Earners
Characteristic

Low-Wage Workforce

Total Workforce

Percent of Workforce
24 percent
100 percent
Average Hourly Wage (2003)
$7.09
$17.15
GENDER
Female
58 percent
45 percent
Male
42 percent
55 percent
RACE
White
58 percent
73 percent
Hispanic
22 percent
11 percent
Black
14 percent
10 percent
Asian/Other
6 percent
6 percent
EDUCATION
Less than High School
23 percent
6 percent
High School Grad
37 percent
29 percent
Some College
31 percent
29 percent
College Grad+
9 percent
36 percent
AGE
18-25
37 percent
10 percent
26-35
22 percent
25 percent
36+
41 percent
65 percent
OCCUPATION
Services
50 percent
18 percent
Operations
21 percent
24 percent
Clerical
15 percent
16 percent
Managers
12 percent
41 percent
Others
2 percent
1 percent
Source: epinet.org and quintcareers.com.
This situation may be hard to escape from, but QuintCareers.com has a helpful guide that explains how to break from this cycle in their "Low Wage Jobs" page. Note that many of these tips are also applicable to general job seekers.
Stop Being Poor! How To Escape The Minimum Wage Trap
How Others Can Help You
#1 Seek out support from friends and family, if possible.
It doesn't need to be said that it takes many hands to raise a family. It's probably also the case that many of those trying to make ends meet are women with dependents. Unfortunately, families in financial binds are typical of those already struggling through difficult dynamics and problematic relationships. So requesting familial support (such as baby-sitting or helping out at home) may be easier said than done. Still, if there is help that can be received from friendly neighbors, generous friends and community centers, then dealing with these challenges need not take place in isolation.
#2 Get free or low cost career counseling.
There are services such as Career One-Stop Centers (at careeronestop.org) that provide assistance to job seekers for free or very little cost. Here's where you can find one in your neighborhood.
#3 Find a mentor.
There are mentoring programs that can assist someone who needs some guidance through this life changing process. An example of a mentoring group is Women Unlimited, Inc., "a development program for achievement-oriented women." It could be tricky to find people to mentor you on your own, but there are employers who are able to provide mentorship and support for those who've shown motivation and drive.
#4 Track down helpful employers.
Very good to know that there are progressive employers out there to support folks who are aiming to move up their career path. Who are these companies? Some of those identified are:
Bank of America, CVS, FleetBoston, Home Depot, Kodak, Kraft Foods, Levi Strauss & Company, Marriott International, and Wachovia.
They have specific programs aimed at giving to the community in this manner. It's a matter of finding out who and where these companies are!
#5 Know how the rest of the world is helping.
Political solutions also exist to help out low-income workers such as increasing the minimum wage, the Earned Income Tax Credit (EITC), Unions, campaigns, coalitions and employer education and reform. It's good to know that our overall society and communities are there to support the needy, but ultimately, it's in each worker's hands to control and improve their destiny.
How You Can Help Yourself
#1 Discover, hone and capitalize on your strengths and skills.
This is a must for any job seeker, to be able to utilize skills and strengths honed from past experiences and former jobs. You can parlay your skills into more promising careers.
#2 Network and learn how to market yourself.
I've expounded on this quite a bit in the past. But it's strong advice. Work within your circle of friends, family and community to get the word out about yourself and what you can and would like to do! It's within one's control to join events and organizations that help in this regard. Check quintcareers.com for a slew of resources on networking.
#3 Get a higher education.
I was actually surprised that the guide provided this advice:
Finding the money and time to pursue education isn't very realistic for many low wage earners.

Because continuing education is still out-of-reach for so many, this solution — while being an important one — is currently last. Furthering your education will bring you more job opportunities. The hurdle, of course, is how to find the time and money to be able to do so. The best solution may be to find an employer that invests in its employees through a tuition grant or reimbursement plan. Studies show that the earnings of less-educated workers have fallen behind those of more-educated workers.
But I do agree that finding the right type of employer that can help you kill two birds with one stone would be ideal. There are sympathetic employers out there that can both keep workers gainfully employed but can also possibly play a part in assisting their workers to get ahead with brighter futures and careers via sponsored education.
#4 Rethink your priorities.
Sometimes, we get caught in a rut and find it hard to break free from it. That's when things feel hopeless. But it may take some deep reflection of your priorities in order to formulate a plan to begin changing things in your life. I realize this is a pretty vague and abstract suggestion, but what I'm driving at is that without thought and planning, there will be no action. You want things to change and it may not be a comfortable process, but having a strategy coupled with determination to implement it may eventually get you to a better place.
This may just be scratching the surface here, but I'm hoping it's a place to start.

Other Resources: Interesting Facts and Confusing Thoughts About The American Poor
Image Credit: community.webshots.com/user/romepictures
Copyright © 2007 The Digerati Life. All Rights Reserved.