Apparently, there's treasure in my trash.
No, it's not what you think, though I wish this were a true story of how I stumbled upon a hidden valuable painting in the deep recesses of my attic. Instead, it's about how my trash was suddenly considered monetarily attractive and became the target of interest for other reasons. Apparently, that was what some dark souls thought some years ago when they took off with our garbage one night. The creepy incident changed some of our recycling habits.
It was one early morning when we heard strange sounds outside our house in the direction of our storage units. We thought they were just some of the usual wildlife — mainly raccoons — that were rummaging through our bins, but instead, a flashlight, a voice, a hooded figure and a running truck conspired together to run off with the trash. Doubt very much pick-ups occurred at 2 AM.
Later, we found our abandoned empty cans by our vacationing neighbors' driveway with some litter strewn on the streets. Too bad it wasn't recycling week though. I'm sure they would've loved to trade the dirty diapers they got in return for some gold in them junk mail.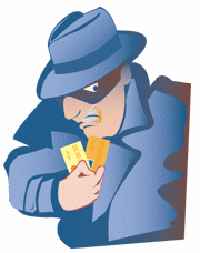 So someone out there figured our personal data and information was worth stealing. What else, but a case of attempted identity theft. Of course, you could guess what followed: we went into immediate lock down and turned ourselves into the paper patrol. We revisited our security policies at home, determined what we he had was just not up to par and since we actually already had a paper shredder around, we immediately had it upgraded to ensure that any form of our identity was obliterated from any material leaving our house (ok, I went overboard on purpose!).
Maybe you're thinking it'll never happen to you, but that's what we thought as well, until all this happened. So I'm no longer taking any chances. You may be interested in some research I dug up while addressing the first line of defense in handling sensitive documents such as account information, bank statements, credit card statements and applications and such, so here it is…
Important Paper Shredder Features
paper shredder speed or how fast does it go?
the size of the shred
the size of the paper shredder's opening
the type of documents or the kind of material the shredder can destroy
the paper sheet capacity of each pass (or just how many paper sheets you can jam into the shredder in one pass or swoop)
Protect Your Information With These Paper Shredder Types
We actually went for what was in the middle and selected a cross cut shredder. We figured it was neither too industrial nor too basic for our needs, but just right.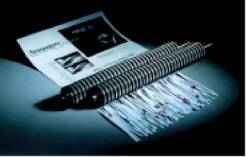 Strip Cut Shredder
This type was what we had initially, so it now wasn't good enough for us given that after running paper through it, there was still some semblance of the document in the vertical strips that were generated. This basic shredder generates thin strips that are as long as the paper that you feed it, and is the easiest type to maintain. It's the cheapest available shredder resulting in paper that is cut into strips that are between 1/64 to 3/4 inches wide and is typically a shredder that one person or family would use.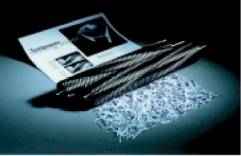 Cross Cut Shredder
This shredder cuts paper in two directions. It's a bit fancier, so may cost a bit more as well. It may work more slowly but does a better job with chopping up documents. A cross cut or particle cut shredder is said to produce 80% more paper in shredded form than the basic strip cut kind. Cross cut shredders yield a systematic shred cut in various sizes while particle cut shredders have a nonsystematic cut. The nonsystematic cut will make it hard if not downright impossible for anyone to reassemble a shredded document.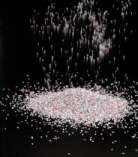 Micro Cut Shredder
The micro cut shredder is a variation of the cross cut shredder, the difference being that the shred size is much smaller such that it literally turns paper into dust and offers the highest level of security. You can get a level of security which results in reducing an 8 ½ x 11 inch sheet of paper into 6,093 unrecognizable pieces. Some machines can even go beyond this to be able to destroy top secret government and military documents; turning a single sheet of paper into a minimum of 12,064.5 particles.
Today, any sensitive material from our household enters the confetti maker to help us recycle our paper into some gift box and shipment stuffing. How's that for killing two birds with one stone? As for the trash thief (who unfortunately was never apprehended): hope you were happy with those diapers because that will be all you'll ever get from us!
There are other ways to protect your identity and prevent ID theft. Check out our other articles on this subject matter:
Copyright © 2011 The Digerati Life. All Rights Reserved.