This guest post is by Kevin, who writes financial articles for young people at 20smoney.com and owns a website on Financial Freedom. Kevin continuously explores various investment strategies at both websites.
Want to know what to do when the stocks you like are too expensive? Then read on.
Because the stock market is just that — a market — there can sometimes be a disconnect between stock performance and the performance of the underlying company or business. For example, a company might be doing quite well in terms of profitability and growth, but due to overall market weakness, the stock might be moving lower. Or perhaps, due to a huge rally, your favorite companies are a little too expensive to acquire at current prices. What should you do if you know you want to own certain companies, but the stocks of these companies are a little over-priced in your opinion?
From my point of view, you have three options. I will briefly describe the first two and go into more detail on the third, more complex strategy.
The first approach to this scenario is that you wait it out completely, be patient, and buy if and when the price moves lower. The risk is, of course, that the price never moves lower and you never end up owning the stock. As such, consider the second approach, which is to buy half or maybe a third of the position you want to buy. This allows you to participate in its upside in the near term, yet keep half or more of your powder dry for a future buying opportunity. These two approaches are pretty straightforward.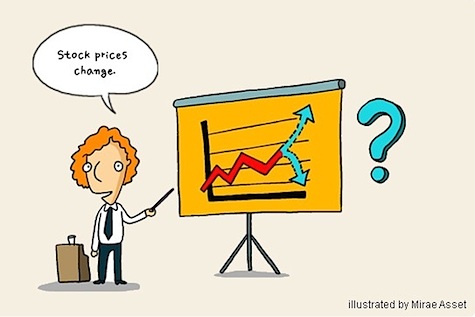 How To Buy Stocks At The Prices You Want
The third approach involves trading options. Now, before you stop reading because options are scary, let me explain that this is a super conservative strategy. If you know you want to own a stock, but only want to buy it at lower prices than for which it is currently trading, you can actually get paid to wait for a better price. Allow me to explain…
By selling a put option on your favorite stock, you can earn a premium (cash), and only be committed to buying the stock if it drops and hits your desired price. If it doesn't drop to that price, you keep the premium. No brainer, right?
So, what is the risk? The only risk is that if the stock drops well below your desired price (strike price), you are still committed to buying it at the agreed upon price which might be higher than the price for which it is trading at the time you're required to buy. But, if you were planning to own the stock anyways, this is still a better scenario than buying it today at an even higher price.
A Simple Example
Since options can be confusing to new investors, let's look at a simple example. Let's say that you want to own shares of The Digerati Life (symbol: TDL) ;). The shares are currently trading at $50 per share, a little too high in your opinion.
You decide to sell a put option (1 contract = 100 shares) for $1.00 each with a strike price of $40. The option expires a year from now. You pocket the $100 and are now obligated to buy TDL if it drops and hits $40.
The following outcomes are possible:
If TDL stays over $40, the option will expire worthless and you keep the $100
If TDL drops below $40, you are obligated to buy the 100 shares and you still keep the $100. This is still an acceptable outcome, since you now own a stock that you wanted to own in the first place (and at a better entry point). As I mentioned above, the only risk is that you are required to buy the stock at $40 when there is a chance that TDL might be trading below $40.
By selling the put, you are earning a return on the cash that you intend to use to buy the stock, while waiting for the stock to approach a better price.
Important Things To Remember With This Strategy
You need to have the cash in your account for the shares you are obligated to buy at the strike price. If you are obligated to buy 100 shares at a strike price of $40, make sure you have $4,000 in cash in your discount broker account.
Only implement this strategy if you are absolutely certain that you want to own the shares of such a company. There is a very real chance that the stock will hit the strike price and you will be forced to buy the shares.
Lastly, while this is a conservative investing strategy, trading options still involves risk. Make sure you do plenty of research and have a complete understanding of the approach before you execute it.
Copyright © 2010 The Digerati Life. All Rights Reserved.