There are quite a number of ways to invest in real estate, but I know right now that I'm not quite cut out to do many of them, especially the ones that involve private lending, lease options, fumbling around with tax liens and the sort. I just don't know enough about these methods, and frankly, they don't interest me.
But we ARE quite interested in diversifying into real estate: it's just that we're probably going to use more conventional approaches when doing so.
These are the methods we would potentially look into in this realm of investing. It just doesn't seem to be the right time right now, but at some point when we sense a market trough, we're jumping in!
Ways We'd Invest In Real Estate….Maybe
#1 Landlording for the long term
I've had some friends who have been incredibly successful as landlords in the California real estate market. One of them has used the buy-low and hold strategy for some time now — having taken advantage of the low prices in the mid 1990's to enter the market. He's a very conservative investor, putting down large down payments for a couple of properties to achieve positive monthly earnings from the rent he receives. I also know another couple who got into the market in the early 2000's and with no assets, have managed to do very well by using heavy leverage throughout the last half a dozen years. I think if we ever try this, we'll be the type of investors who'll fall between these two profiles. We'd like to use leverage but not go crazy with it.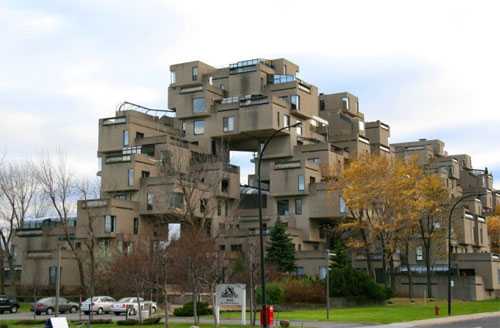 #2 Purchasing real estate but hiring a property manager to handle its management
Eons ago, when I was at the tender age of 23, I played the role — of all things — of a property manager, representing my father as he leased out a modest piece of property. The property was not local to him, but it was to me, so I was assigned the chore of dealing with the rental. I didn't enjoy the process at all, as I had to deal with a series of tenants who were either notoriously late with their payments or who I clashed with over damages to be covered by their security deposit. So if I ever get into landlording again, I believe I'm going to outsource the job to an outfit first and see how it works. Around Silicon Valley, the cost is 8 percent (fees range from 7 to 10 percent of collected rent) for someone else to screen and select tenants, collect rent, deal with repairs and property maintenance and be the ultimate go-to by renters.
#3 Investing in REITs
We already have exposure to residential real estate through our home. So how about diversifying into commercial real estate? What easier way is there than putting your money into REITs? I like the idea of investing in real estate investment trusts because from my perspective, they're easy to work with. They're fairly liquid, can be purchased like stocks, and will provide you returns through dividends and appreciation of your original investment. Exposure to real estate via REITs can be done via individual stocks that represent companies that do both residential and commercial property investing, or through mutual funds and ETFs as well.
#4 Buying and selling property (flipping)
The strategy here is a simple matter of trying to buy low then selling higher. Who hasn't heard of people who've made a fortune buying decrepit structures, doing some renovations then selling these made over homes for a tidy profit? Again, because the concept is simple, it also seems alluring. And by virtue of the idea being easy to understand, I can see how we may consider this a potential way to invest. However, it's my least favored approach to trying out real estate due to the fact that we don't see ourselves as shrewd renovators. Since I enjoy and love the idea of rehabbing a place to perfection (though I've never done this before), I doubt very much it'll turn out to be a cost effective experience for us as we'll probably overspend ourselves to losses quite early on. Though we can entertain the thought of trying this out one day, we'll probably pass.
Our Bottom Line
As I've already mentioned, there are tons of ways to make money with real estate but have only mentioned the ones that we find ourselves remotely considering at some point. When the time is ripe, we'll try to carve out a piece of our investment portfolio and allocate it to real estate. At this time, we're going to try the investment strategy that we find ourselves most comfortable with, which is to invest in REITs. With our very busy lives, we find that this form of investing is the easiest to deal with, involving the smallest learning curve and the one we're most familiar with, given our past experience with the equity markets. We especially like the liquidity that REITs offer and the fact that we won't have to worry about entering into big transactions, additional loans, tenants or property management issues. We're forgoing the power of leverage but trading it for minimal maintenance and record tracking, and the way things are currently shaping in our world, that's just the way we like it right now!
Image Credit: Hemmy.Net; Habitat67.com — where you can purchase or rent a unit.
Copyright © 2007 The Digerati Life. All Rights Reserved.