In the personal finance blogosphere, we know him as "the guy who tried to use baking soda to brush his teeth in an effort to save money, but failed the smell test."
I wanted to put in a word for Brett McKay at The Frugal Law Student: as one of my favorite bloggers whose no-nonsense stance I've always enjoyed, I wasn't surprised upon finding out that his blog has now been recognized. He's now been discovered by the ABA Journal where his site is listed as one of the Top 100 Law Blogs also in the running to be best in category.

And while you're at The Frugal Law Student blog, you may want to see why I subscribe to his content: besides the failed frugal teeth brushing experiment, you can amuse yourself reading about how his wife thinks he has "weakling fingers", and hear about how his mom cuts his hair so he can save on money. I guess he's so cool, he even got a newspaper to profile him recently! 🙂 The photo below is in fact, of the real McCoy.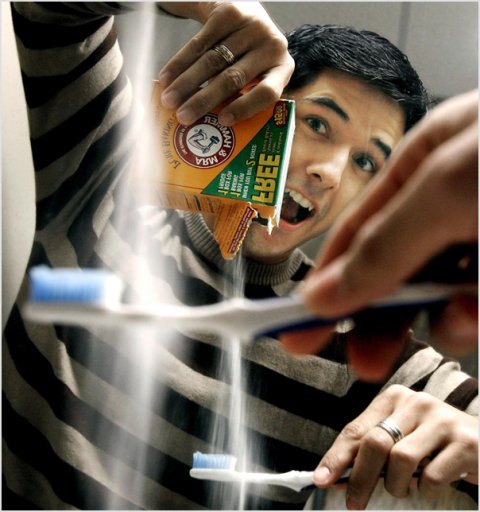 Nice mug
While Brett hits the books studying for his finals, I've been wrestling with our real life schedule which has always been full to the brim. The next few weeks, we've been invited to tons of children's birthday parties, Christmas parties, and family reunions (we're also hosting a couple) so it'll be interesting to see how I'll be able to manage our social calendar as well as my blogging schedule.
Copyright © 2007 The Digerati Life. All Rights Reserved.