How generous have you been this year? Apparently, your genes have something to do with it!
One of my favorite children's books of all time is the Giving Tree, a story about true altruism and love. We've had it ever since someone gave it to us as a gift for one of my kids, and we love reading it often, at bedtime.
The story made me think of other examples of altruism, such as good samaritans in today's world, who risk a lot to help others. Or even the moves some of the big billionaires have made to give away most of their wealth to benefit the world.
So what makes these people tick? Don't most people claim "it's the way we were raised". Or "we were taught from day one to be generous people by our parents." Is it all because of family values, or could we attribute this to other things?
Here's what I found out: just as some of us are programmed to be spenders, while others are savers, there's also indication that some of us are wired to be givers while others tend to be scrooges.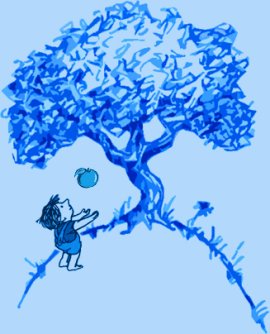 Seems like there's been some compelling evidence towards this finding, as discovered by a group of researchers headed by Dr. Ariel Knafo of the Hebrew University of Jerusalem's Psychology Department. They conducted a social experiment that involved 203 online participants or "players" each of which were allocated the amount equivalent to $12. They could then give away all or part of it to another anonymous player.
They also provided DNA samples which were matched and evaluated against their behavior during the experiment, and interestingly, a particular gene was isolated, called AVPR1a, which showed that whoever had it gave away 50% more money on average than those who did not have the gene.
So apparently, there is a gene for "altruism".
Some more interesting details of this study:
The gene AVPR1a codes for the production of a receptor that enables a hormone, arginine vasopressin, to act on brain cells. Vasopressin, in turn, has been implicated in social bonding. The researchers found greater altruism in players in which a key section of the AVPR1a gene, called its promoter, was longer. The promoter is the region of a gene that allows cellular machinery to bind to it and determine how much gene product is made. In the case of this gene, a longer promoter can result in greater activity.
Well I guess this shouldn't be surprising — if there's a gene for being a cheapskate, shouldn't it be pretty much the same gene that makes you a scrooge? And I wonder if it's at all related to the gene that makes you want to be charitable and generous. So for those who have the cheapskate gene without the altruistic gene, maybe it's time for a new resolution?

Image Credit: The Giving Tree @ The University Of Chicago
Copyright © 2007 The Digerati Life. All Rights Reserved.