Someone in my family is picking up stakes and moving his family clear across the world to be closer to his in-laws. He's also doing it because he thinks he'll have better job prospects in a new country. Somehow, I'm not too convinced that it's a good move, especially since he and his family will be living apart from the rest of us — his extended family — here in California. It'll be quite a loss, especially for my children, whom I imagine would benefit greatly from long-term bonds with their relatives. But alas, the decision has been made.
So the reason is primarily financial, but even so, I ran the numbers for my relative and didn't particularly feel it would be a fruitful move right off the bat. The cost of living is clearly 3 times higher in this new region where I was shocked to hear that for children to enter the school of their choice, business expats were donating up to $85,000 to administrators. Job competition is much higher and real estate is tight and therefore terribly expensive. They'll have to be content with condo or apartment living with living options currently scarce. I don't know, it doesn't seem to be something I can get excited about and despite all these concerns, this family is forging on.
Sounds like a lot of stress and it is. If you check out our tables that rank the financial events in our lives, you'll find that amazingly, the whole process of moving bundles at least FOUR major financially stressful events all into one process.
Changing careers or job responsibilities
Lifestyle changes: leaving friends, family and familiar territory behind
Selling or buying a house
Expectedly, there will be a few dents to one's finances as well. A study on relocation trends found that the average relocation took over $17,000 to manage. Where does all the money go?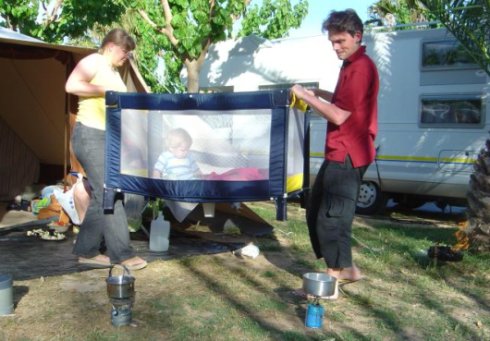 The Financial Costs and Risks of Relocating
Moving expenses.
Would it make more sense to sell of all your stuff and replace them once you settle down? Or should you consider shipping your stuff instead? Such is the dilemma of many a traveler to a new destination. If you decide to ship your possessions to a new location, prepare to budget at least $10,000, which is the average charge for the service.
Travel costs related to scouting out your new town or city.
You'll probably have many options to consider, which you'll narrow down to a few neighborhoods. When you're at the point of seriously considering where to live, you'll no doubt be spending some time, effort and money on a few visits.
Loss of stability in business or employment.
If you are retaining your job with your employer then this wouldn't be an issue. But as in the case of my relative, he's moving cold turkey. He has no business nor employment ties worked out ahead of time at his destined place of residence; and he has a lot of guts doing this with a couple of kids in tow. He and his wife are doing this with blind faith based on basic impressions that business is better there for people with their skills. How much stability are you willing to sacrifice to make such a drastic move?
Actual cost of securing a new living space in a new neighborhood.
Beyond figuring in the cost of house hunting trips and checking out various places as part of your relocation budget, add on the costs of a new rental or a new mortgage at some point. If you decide to buy a new house, or if you're forced to sell your old house at a loss, your bank account will be further impacted. As the saying goes, it can feel like being caught between a rock and a hard place.
Expenses related to finding new schools for your kids.
If you're moving cross-country, such as to another state, you may have less to worry about. But if you're like my relative who's hopping clear across the world, you may be concerned about finding the right school for your children. Unlike them, I doubt I'd consider moving to a country that would expect me to pay hefty donations just to secure a place for my child in a favorable school system.
Costs related to selling your home.
What if you currently own a house and have only lived in it for a short period? A forced sell will be more costly tax-wise and you may not recoup the closing costs you paid on your home if you lived in it for less than 3 years. Also, you may have to brace yourself for losses from the sale of your property if you're facing an ugly real estate market (such as today's). Not only that: closing costs, fees and real estate commissions related to selling your former home and purchasing a new one can actually set you back at least $18,000!
-ooOoo-
It looks to me that transplanting your family from one place to another counts as one of those bigger expenses in life and would need tremendous preparation. The best way to handle this of course would be to get your employer or potential employer to shoulder as many of the costs as possible. But for some folks like my loved one, there won't be any reimbursements in the horizon. Nevertheless, I'd like to discuss this topic further in another post, where I can relay some details and resources for those of you bent on going where the grass is greener. 🙂

Image Credit: Someone emailed me the above photo. I'm still hunting for the source so right now it's by anonymous.
Copyright © 2008 The Digerati Life. All Rights Reserved.