Money management and personal finance are activities that we all can't escape doing — in fact, if we do a bad job with these tasks, then we immediately encounter the unpleasant results and feel the brunt of not being on top of our "money game". We'll see the results in the form of escalating debt or dwindling bank accounts. So it's always best when we can take our own money issues by the horns and work it out ourselves — developing our own systems of money management, debt reduction, bill paying, investment selection and portfolio management.
At the same time though, not everyone is built to do their money management themselves. Although personal finance is something we can ALL handle if we put our minds to it, there are just people who really can't and won't find the energy and the interest in delving into this "world".
I've always been a huge advocate of the "do your own finances yourself" mentality. I strongly believe that in most cases, nobody else can do a better job than yourself when it comes to handling your own finances, obviously because nobody cares as much about your own money as you do.
And I've insisted to my friends and family that they need to take a more active step with their finances, but no matter how much I nag, my recommendations aren't going to be taken up by everyone. There will always be people who won't be as fascinated about personal finance as I am. For those folks, the way to get some or all of their finances in order would be to offload these tasks on to someone else.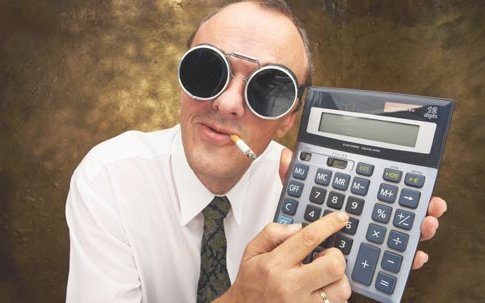 I'd like to be more realistic here and shed my battlecry of "do your own finances yourself!" and admit that yes, after you've delegated the tasks to either yourself and your partner — for instance, I do the investments while my spouse does the bill paying — then considering a third party to handle the stuff left over may be a wise thing. The next best solution for those who don't want to spend all their time on a certain aspect of finance is to hire a professional to tackle that area. Works for me, since I prefer to cherry pick the financial tasks I prefer to do.
Doing My Taxes…NOT!
Case in point: I truly dislike doing our taxes. So I haven't been doing them myself. It's the tax preparation and day-to-day money management (bill pay, budgeting, etc) that I'm not too thrilled about, maybe because of the monotony and mechanical work involved. On the other hand, I absolutely love dabbling in entrepreneurial projects and investment pursuits, looking into ways to build wealth, increase income, develop alternative income streams and manage investments.
Not surprisingly, dealing with my first tax return as a sole proprietor was far from appealing. Dealing with receipts, spreadsheets, 1099's and calculations was just not fun. However hard it was, I learned a valuable lesson. Let someone else do it. Without the experience of dealing with a complicated tax return, nor the system or process to make it a less than hairy exercise, my best bet was to consult with a tax expert.
Why Outsource Your Money Management?
Granted, there are some of us stubborn enough or perhaps experienced enough to do all our finances on our own. But when should you reconsider this approach? When is it time to outsource and pay for outside help? Possibly when you:
are not too excited about finance
finally understand your limitations when it comes to money matters
nobody else you know is willing to help you for free
have more challenging money issues
have no time
have a lot of wealth to manage and can afford a lot of professional advice.
I'd go to an expert if I'm absolutely certain that I'm just not cut out for the financial task at hand. If there are legalities involved, or complicated matters I can't just resolve with research, or if no answers materialize even after I've poured through stacks upon stacks of financial reading material, then offloading this work (and subsequently my worries and concerns) on someone else becomes a relief.
How To Outsource Your Finances
Those who find themselves solely responsible for their own accounting, money management or financial duties but who also find math to be an alien form of communication should weigh the pros and cons of outsourcing some of their responsibilities. Some common-sense recommendations that will help you get the most from hired financial help:
Find someone to help you who is professionally licensed but who may just be at the cusp of growing their own business. Not only will you grow your financial network, but this licensed professional may give you the best rate because he wants your business.
Determine how much you're willing to pay for the financial service. Finding out and comparing the fee structures and rates for various financial services will help you determine whether getting professional help is worth your money.
Do your research and talk to different companies. Do not call AAA Accounting because they are the first listing in the phone book. Ask for referrals from people you know, or start with financial resource sites like My Financial Advice.
Screen your financial experts before signing up with them! Part of your screening process should include background checks via the Better Business Bureau, SEC, FINRA (a security firm regulator) or even NAPFA (National Association of Personal Financial Advisors).
Find someone you can easily communicate with. After all, you'll hopefully be working with them for a long time to come. You want someone you can trust, rely on, and who generously answers your questions.
Keep your financial adviser (or hired money professional) updated on your pertinent life and financial activities. When you figure out who you want to work with, don't just hand over your financial records and run away. Request guidance from your hired financial expert and try to keep abreast of your own finances. In the end, you're still ultimately responsible for your money.
Learn from your money professional. As I've mentioned, stay involved with your finances. Since you're paying for their work anyway, why not leverage your time with your hired experts to ask questions and educate yourself about finance.
There are definitely some things I'd rather have others do, because frankly, they do a better job with those tasks than I do. For me, the trick has been to find the happy medium between stuff I can work on myself vs things I can outsource. By delegating the right things to the right people, I've found ways to free up additional time during my day and have been able to focus on work that essentially helps pay for these financial services, and then some!
In short, if you don't want to manage your money, have someone competent do it, rather than simply procrastinating or sweeping it under the rug and having it fester. 😉

Image Credit: Shane and Peter
Copyright © 2008 The Digerati Life. All Rights Reserved.