The secret to money success is this straightforward phrase uttered time and again throughout the financial community: spend less than you earn. Doing so is the foundation for getting out of debt, living within your means and potentially heading towards millionaire status someday, especially when you throw in the awesome power of compounding into the mix.
There are a myriad number of ways to spend less than we earn and we've all taken different routes to reach that same end. But there's a flip-side to that statement, which I actually find more in tune with my own personal finance philosophy, also shared by quite a few financial bloggers: the concept of earning more than you spend.
Some time ago, the personal finance blogosphere carried on an interesting discussion of what it is to be a frugalist vs a capitalist. And many of us in the online financial community declared that our financial orientations were a blend of these philosophies. What exactly does being a frugalist vs being a capitalist mean?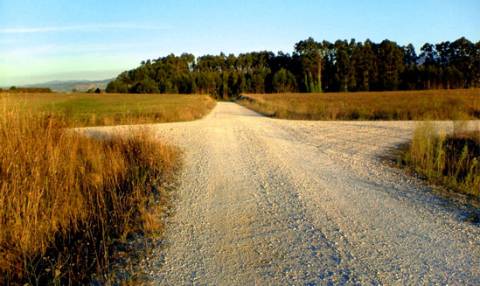 From Get Rich Slick, who originated this discussion, we get this basic visual that describes the difference between the two thoughts:
A frugalist is someone who'll utilize his time to check the internet, scour the newspapers and ask questions for the purpose of tracking down the next great sale or bargain.

A capitalist, on the other hand, will use his time to check various resources that will lead him to the next amazing money generating opportunity.
As others have pointed out, the difference may be how one decides to spend their time dealing with their money: do you focus your efforts on saving a dollar or do you spend your time figuring out how to make more money?
What's interesting here is that both frugalism and capitalism play into the same premise; it's just stated slightly differently:
The frugalist's mantra is "spend less than you earn".
The capitalist's motto is "earn more than you spend".
Think about it carefully and you'll realize that though they sound alike, they really don't mean the exact same thing. This also brings to mind a few criticisms I have about these viewpoints. It almost sounds like:
Being a frugalist suggests that you're working within the limitations of what you have. While being a capitalist implies that you're out to consume. Or perhaps to sacrifice your precious time for the pursuit of more money.
And this is probably why I prefer the blended philosophy the best, since ultimately, these beliefs fall within a spectrum and somewhere there is a happy medium; I particularly like the concept of being what you may call a "frugal capitalist", whom you can consider as espousing the positives of both financial philosophies. I do consider myself straddling both views, though I do tend to favor and embrace the "capitalist" approach more closely, since I prefer the idea of expanding one's financial capacities over the idea of working within the confines of one's financial limits.
Either way, you're headed towards the same end — that of meeting with financial success — if you apply focus and determination to your endeavors.
Copyright © 2008 The Digerati Life. All Rights Reserved.