Fuel efficient cars and alternative forms of transport come in all shapes and sizes. Are we ready for the Smart Car or the Aptera?
The unrelenting increases in gas prices in the United States have started to significantly affect the way we conduct ourselves. It's just one of the reasons why I'm rejoicing about my decision to toss my commute and quitting my job for the time being. A lot of people have the same idea, which unfortunately results in a lot of flux in our community of late. People are opting to work more closely to where they live, thus effecting changes in our neighborhood: my kids have lost some long-time teachers to the gas hikes, while we've had service workers in our area decide that their jobs were no longer worth the cost of travel.
So what can we do about this besides cut back on travel? Well how about changing how we travel? Just for fun, I've investigated a few options to our beloved gas guzzling S.U.V.s and family vans that may just be what you'll see down the road en masse in the years to come.
If you look around, you may start noticing that those folks who've unloaded these gas hogs: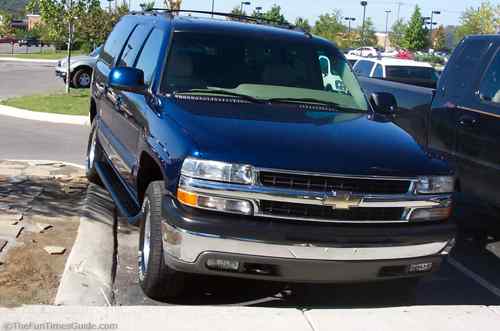 Are now appearing much happier, like this guy: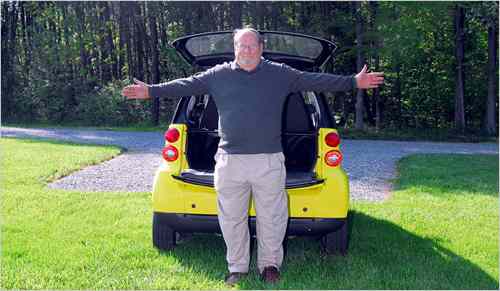 According to the New York Times, 20% of vehicles sold last April was a smaller model (compact or subcompact). Contrast that to 10 years ago, when trucks and S.U.V.'s were the rage — back then, one in eight vehicles sold was a compact. When you've taken the steps to reduce your need for fuel and you're no longer dependent on a costly resource, it can only be described as liberating.
"I had to smile the other day when I filled my tank for $18 and the guy next to me had a Ford Explorer and the pump was clicking past $80," said Mr. Strom, a 66-year-old retired manager of a Chevrolet dealership.

Let's take a quick look at other possibilities that can help us (almost) forget about high fuel costs forever.
#1 A Cute Hybrid. It'll be the day when we see these Prius taxis everywhere.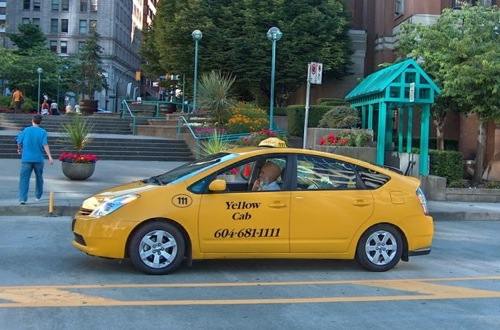 ~ooOoo~
#2 Weird New Electric Cars like this Aptera. More and more electric cars are hitting the market, though many are still in the prototype stage. Some dealers are now taking reservations and have long waiting lists despite some of their more obscene prices (e.g. Tesla). For the record, the Aptera, a diesel-electric hybrid, gets 250 miles to the gallon.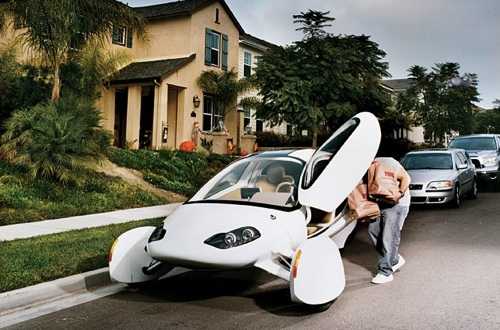 ~ooOoo~
#3 Go smaller with Micro-Compact Cars. Everyone knows compacts are great for gas conservation, so why not go for micro-compact cars? If you're keeping a conventional, standard-sized model for family use, you can still opt to own one of these tiny cars for commuting purposes. The only issue I have with them is that you're pretty much toast if you get into a mishap with a larger vehicle (well, just like you would be if you were riding a motorbike)!
Europe is big on Smart Cars, will the U.S. follow suit?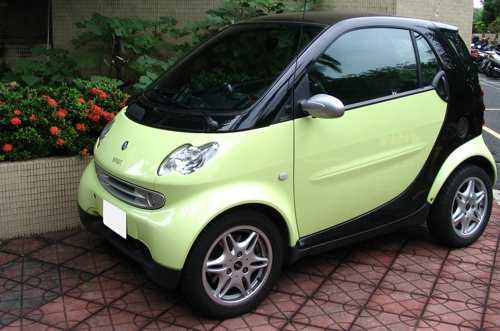 The Corbin Sparrow seems like a step up from the diminutive golf cart.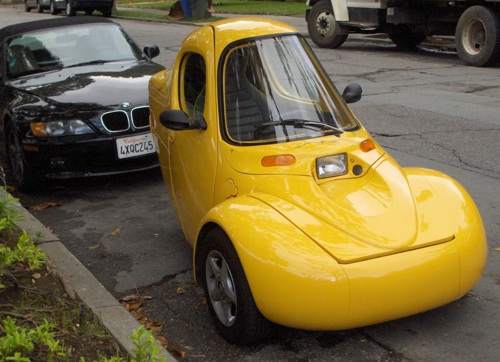 ~ooOoo~
#4 You can always stick to the traditional two wheelers, like the Self-Powered, Manual Bicycle, especially for shorter trips.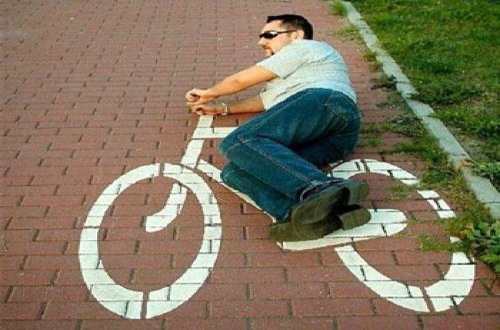 ~ooOoo~
#5 How about this Motorized Scooter called the Segway? They're just the ticket if you'd rather not make your legs do the walking! Some shortcomings of this high tech scooter: the price tag is $5,000, they go no faster than 12.5 miles an hour and need to be charged every 25 miles. They offer no protection from the elements (same issues as a bike or a motorbike) and are most practical if your commute is fairly short. But you'll never have to fill up with gas when you travel this way!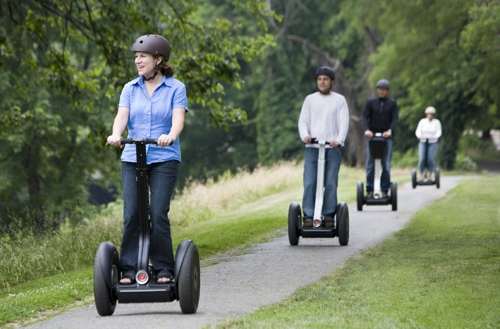 For a clever way to use the segway, take a look over here.
~ooOoo~
#6 A Traveling Bowling Ball. An alternative concept that's outside of the box (or wheel) 😉 . Funny idea, too bad it's not real (haha!). Out of all the forms of transport here, this is the only one that you'll probably never see on the roads….at least, during your lifetime!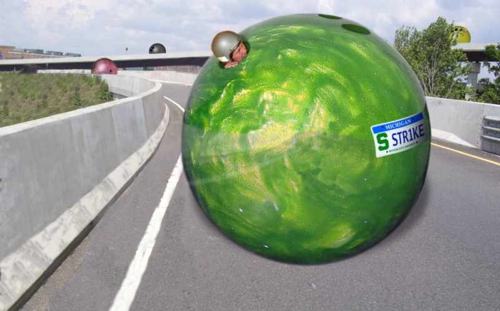 Any other ideas about what we may be seeing on our freeways in a decade…. or when gas hits $10 a gallon?
Copyright © 2008 The Digerati Life. All Rights Reserved.