Getting a new vehicle involves a lot of decisions, such as what type of vehicle to buy and where to shop. In addition, it's a good idea to compare the pros and cons of buying versus leasing a car. We're actually ready to embark on replacing our older model Honda Odyssey van. We've contemplated on the possibility of buying vs leasing recently, and following is what we've come across —
Leasing vs Buying A Car: Things To Consider
Buy vs Lease? That is the question. Let's go through some arguments.
What Buying A Car Entails
When you buy a car, you're its outright owner. That means you can customize it the way you want and drive it without fear of paying a penalty for the extra miles. When you want to upgrade your vehicle later, you'll be able to sell it. Also, with a car you own, you don't have to worry so much when a family member drops a cup of grape juice on the backseat or if you don't get to the car wash all the time.
Though buying a car will give you a lot of freedom, it'll turn out to be one of the most costly expenses in your family budget. Unless you're buying the car outright, you'll need to figure out how much of a monthly payment you can afford. Also, some dealers will expect a sizable down payment.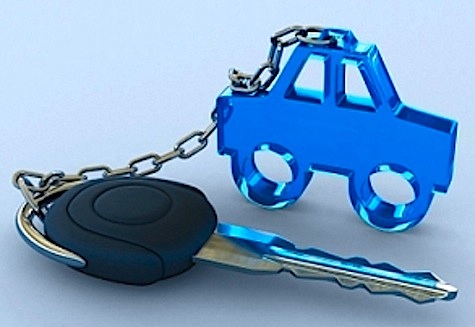 Image from Gradspot.com.com

Once the vehicle's warranty ends, you'll have to pay for its maintenance. When anything from the tires to the radiator and the expensive beyond goes out, you'll need to be prepared. If you're the sort of person who doesn't like the hassle of regular oil changes and the prospect of a worn-out vehicle in a handful of years, then you might want to hold off on buying a car.
Leasing Can Cost More
If you aren't planning on owning a car forever, or you like to upgrade your vehicle every so often, then you might consider leasing a vehicle. With a lease, you pay a certain amount down, make regular monthly payments, then turn the vehicle back in at the end of the lease.
With a lease, you have access to a premium car without a long-term commitment to it. You can find cars for lease at local dealerships and online. You'll find that the monthly payment for a leased vehicle might even be lower than the payments for a similar car that's for sale. And maybe you won't have to worry about regular maintenance of your vehicle as your dealership may offer that as part of your agreement.
US News and World Report compiled a list of the Best Car Lease Deals for January 2011. Among the deals are the 2011 Mercedes-Benz C-Class for $345 per month, the 2011 Honda Civic for $149 a month and Toyotas for under $250 a month. Most of these leases run for just 36 months or less. The amount you'll need to pay at signing varies with the vehicle, but expect to pay at least a few thousand dollars.
There's No Equity When You Lease
Of course, the biggest disadvantage of leasing is that when the lease period ends, you'll have to turn in the vehicle. And you'll have to start from scratch again. In contrast, a person who owns their vehicle outright can sell it, then put the funds toward their next vehicle. According to an analysis by Edmunds.com, leasing a vehicle can end up being almost twice as costly as purchasing a comparable used car over a five-year period.
Another snag that you may encounter if you lease comes in the form of the extra amount you'll pay if you go over the total number of designated miles. For instance, if you signed a lease for 15,000 miles, but you ended up putting an extra 2,000 miles on the car, you'll pay a penalty for each mile. Since this extra can go as high as 20 cents per mile, you need to pay attention to the odometer before going on lengthy trips. Or you can opt to buy additional miles at the start of your lease. Some leases offer extra miles at a rate of 10 cents per mile.
If you anticipate a situation where you'll need to break a lease, then think twice before signing one. That's because you may end up on the hook for the remaining payments of the lease, plus any additional liabilities. Go through the agreement and any additional paperwork thoroughly to understand your rights and the fees you'll have to pay for the duration of the lease.
To assist you with the buy versus lease decision, Bankrate.com offers this calculator. It asks different questions about your driving habits, the type of cars you prefer, and the state of your credit before it suggests whether you should lease or buy your next car.
Before you and I decide on our next vehicle, we should take the time to go over the decision of buying versus leasing a car. Doing so should allow us to save money in the long run.
Now if you've picked out your new vehicle and you're interested in getting rid of your old car, you can always put it up at Craigslist.com like I did. Read my story on how I sold my car through Craigslist. Or you may think about "junking" your car instead. If you're going to drive your car to the ground, a service like JunkMyCar.com may prove useful to you someday. 🙂
Disclosure: We have advertising relationships with some of the resources mentioned on this site.
Copyright © 2011 The Digerati Life. All Rights Reserved.