Life is the sum of all your choices.
-Albert Camus (French author)
So you're one of the lucky ones who've escaped a job layoff. Should you dare even think about or hope for a job promotion? It seems about as rare as spotting elusive wildlife, but a job promotion may still be achievable at a company that can thrive and grow in a bad economy.
Hoping For A Job Promotion?
In these difficult economic times, companies the world over are anxiously looking for people who can help their bottom line through innovative ideas and strategies. These gems are often found within their own ranks but may also go unnoticed if the employees in question don't show that they have what it takes. If you've been working at the same company for 5 years without getting a promotion (not counting this recessionary period), then something could be wrong. Are you seeing less talented colleagues get ahead of you and wonder why? Your boss may have trouble remembering your name and you don't understand why he/she always seems to be surrounded by other people. Believe it or not, any time could be the perfect time to get that promotion if you know what to do.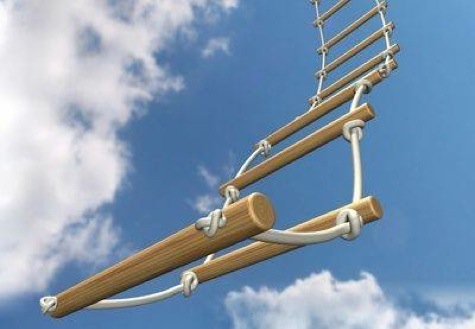 How To Get Promoted At Work
How do you plan to get ahead? Here are a few suggestions that may help you:
Become the best at what you do. While the idea is not new, many employees are too busy trying to avoid the pink slip that has affected some of their colleagues. If your mind is set on fear (of being unemployed), you won't be able to function properly and your performance may be affected. The worst case scenario? Your fear may become self-fulfilling and may eventually lead to job loss. So do your best to stay positive even during these trying times.
Socialize. No, I don't mean going to the clubs till the wee hours of the morning; I'm actually referring to networking at the workplace. No matter how you feel about your colleagues and your boss, take advantage of any social opportunities to show them the kind of person you really are. Be yourself, keep up the energy, and stay positive.
Act like the CEO. Of course, be mindful that you don't come on too strong either; instead, try to acquire in-depth knowledge of what your company faces in the market place. For instance, find out which government regulations affect your operations and obtain detailed information about the competition. It doesn't matter where you stand in the company hierarchy. Thinking like an executive — as someone whose professional life depends on the success or failure of the business — can also be self-fulfilling! Hopefully, your efforts and talent won't go unnoticed for long.
Show leadership skills. Whatever your task, show management that you have what it takes to tackle bigger jobs. Offer suggestions after analyzing every circumstance carefully. Just be careful not to upstage or offend your superiors by exhibiting any of them as incompetent. Also, watch out if someone tries to take credit for your accomplishments, since this does happen more often than not. Inform a superior who's supportive of you at work about any concerns you have.
Let them know. "Believe it or not, you'll have to ask for a promotion to actually get promoted." That may not always be the case, of course, especially in smaller businesses where everybody knows everybody else. But in well-run large companies, top management is always looking for promising prospects, just as baseball scouts look for the next Nolan Ryan in minor leagues.
Learn, learn, learn. The process of learning never ends, contrary to what some of us long-time graduates may imagine. Wouldn't our diplomas be devalued if we just lie back and let the world get ahead of us? Things change every day and if you've got your eye on the big prize, you'd want to know and care about what's going on around you (at work and in your industry). Things do change on a dime, so it's good to be on your toes: for example, who would have thought two years ago that AIG would be so grossly mismanaged?
Be humble. Arrogance could be waiting in the background for anyone who obtains their promotion. With human nature as it is, I'm sure you've encountered cases of cocky new managers who end up alienating everyone around them in record time. But nobody is better than the rest; some people may have just been luckier, or more political, ambitious, opportunistic and perhaps just a tad bit more prepared. If you are fortunate enough to get promoted, it's always good to remain humble. Successful CEOs keep in touch with the base to stay connected: I remember the head of a steel conglomerate who was famous for knowing the names of every employee around him, from the lowest to the highest level. He even remembered the names of their children. Needless to say, he was revered by his staff. Then again, there are certain CEOs who remain successful despite being (or because they are?) pompous (check out the lifestyle of a former boss who makes no apologies)!
Good luck on getting that job promotion!
Copyright © 2009 The Digerati Life. All Rights Reserved.