I have a ton of friends and a handful of relatives who are now expatriates who live in different countries around the world. While I'm based here in the U.S. today, I've had the chance to work in my native country as well, in another life. And what they say is true, the expatriate's life is never short of fun and excitement.
A Rather Strange Job In A Foreign Land: How About Expatriates For Rent?
Well for those so inclined for such overseas job opportunities, I came across what seems to be an expatriate's dream job, if you're all for working in China. Here's what seems to be a strange story about some companies hiring "white guys" to represent them in China as part of upholding their company image. In other words, there are jobs out there for "fake businessmen":
Not long ago I was offered work as a quality-control expert with an American company in China I'd never heard of. No experience necessary—which was good, because I had none. I'd be paid $1,000 for a week, put up in a fancy hotel, and wined and dined in Dongying, an industrial city in Shandong province I'd also never heard of. The only requirements were a fair complexion and a suit.

"I call these things 'White Guy in a Tie' events," a Canadian friend of a friend named Jake told me during the recruitment pitch he gave me in Beijing, where I live. "Basically, you put on a suit, shake some hands, and make some money. We'll be in 'quality control,' but nobody's gonna be doing any quality control. You in?"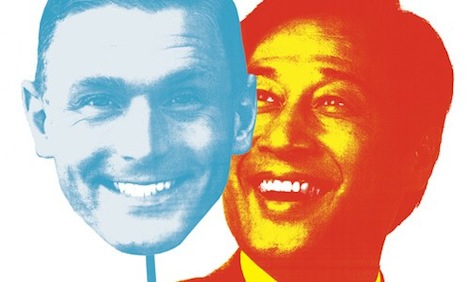 But is this story really all that strange? These "employees" are "trained" to put up a face in a different country, pretending to play important roles for the company they are a part of. And it seems to be a scheme that works. It seems that in some places, the presence of foreign, seemingly high-ranking employees can make a big impression. So if some companies can get away with renting a white guy to fill that spot, then why not?
This may not sit so well with those who are inclined towards political correctness, but the fact is, international business is a purely different animal from the kind of business we run on our own turf. In Asia, for example, "image" is an important matter, and putting up a face that screams success, even if it means to hire people that portray that kind of image, is considered a wise business strategy. While it sounds a bit weird and even deceitful to pull something like this, it's probably a widely accepted practice that happens in China (just an assumption I'm making).
In a way, we do the same thing here in the United States. Companies often hire people who fit a certain look or image, especially when the job entails selling a product or service. You have to look the part aside from the fact that you're also expected to act the part and to be productive. There are norms we have to follow when we're at the office and it's all part of the program. To get hired, we need to conform to what's required. We need to look professional or at least fill the expectations of those whom we are working for (especially those who hold our careers in their hands). So just how much different is this from the case where you can "rent a white guy" to exude success in a faraway land? Even if that guy knows next to nothing about what their company does? Again, all for show.
For fun, check out this office page and observe how all these people are looking the part for their jobs: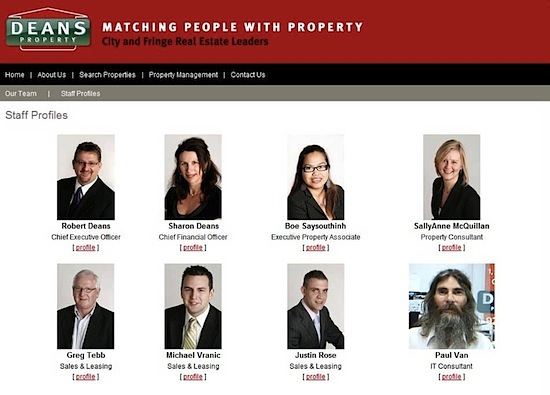 Can you spot the IT consultant?

So let's take an informal poll — if you were ever offered a job that capitalized on your appearance or allowed you to play a role that didn't take that much work to do but still paid you well, would you take it? Sure, on one hand, it sounds like a job that is based on show (or even dishonesty), but it's all part of what's accepted and deeply ingrained in a particular business environment. It may just be the closest you can get to receiving free money.
For more on odd things to rent, check out this "rent vs buy" article I wrote a while ago.
Created June 15, 2010. Updated September 16, 2012. Copyright © 2012 The Digerati Life. All Rights Reserved.