Buying and selling a home can be a lot of work, but a knowledgeable real estate agent can save you effort, time, and money. Just walking into the nearest real estate office or hitting the top results on the search engines might not give you the best results, though. With that in mind, here are some ideas on how to find the ideal real estate agent.
Qualities of A Great Real Estate Agent
One effective way that many of us use to find the professionals we need is to ask for referrals from people we know. Your coworkers, friends, neighbors or family members may direct you to a real estate agent they've worked with recently. Personally, I've never had a problem finding an agent, thanks to the past real estate boom which encouraged the proliferation of real estate professionals. That said, here are some of the qualities I use to find a great real estate agent.

This person is someone who:
1. Comes highly recommended. As mentioned, it would be great if this person was referred to you by someone you already trust.
2. Has a great reputation. See if the agent represents a well known real estate brokerage brand or is personally known for their success in their field.
3. Knows how to communicate well. You need someone who can negotiate a deal in your behalf. They will become your representative in one of the biggest transactions of your life.
4. Charges a reasonable commission. Find out if the agent you hire is flexible about their fees. Make sure your arrangement does not leave you locked into a financial commitment if things aren't working out for you as planned.
5. Knows their stuff and is experienced. Does your agent know the neighborhood well? Make sure that your broker has a track record for working in your area of interest.
6. Is honest about their recommendations. You want someone who doesn't mince words about the properties they are showing you or the valuation of a home you are intending to sell.
7. Has a winning personality. Wouldn't it be great if they are fun to be around too? This is a bonus.
Determine if your agent or realtor is getting repeat business. Once a referral lands you in an agent's office, glance around. If the work areas seem to be in chaos or there's a different office manager each time you check in, you might want to move along.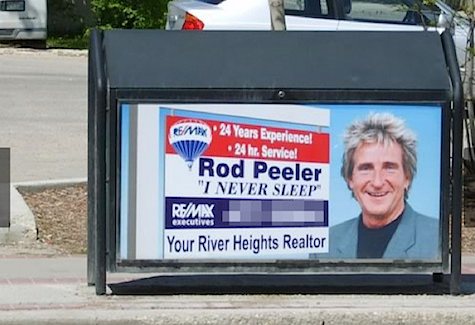 Image by photos.ellen.warnerbros.com. Maybe a celebrity can help you sell your house faster?
Check Realtors' Resources
Another way to connect with a real estate agent is by conducting a search more systematically. Some of your referrals may mention that they worked with a Realtor. A Realtor is a real estate agent who's a member of the National Association of Realtors. This organization has a code of ethics and its members are licensed brokers or agents. On their site, you can search for a solo Realtor or for companies (by name, by the area, or by their designations and certifications). You can contact the agents, look at their listings, and if you log in, you can save or bookmark searches.
Newspaper circulation numbers may have dropped over the years, but your favorite newspaper may still be a major resource for real estate listings and ads for real estate agents and companies. Going through the Sunday real estate inserts can point you towards agents who specialize in homes versus those who focus on commercial properties. Tracking the inserts over a few weeks or months can give you an approximation of how fast an agent can turn over a property, too.
In addition to newspapers, you can find agents through web sites that focus on real estate. Trulia.com has a section called Find a Pro that offers listings. You can search by location, keyword, or type of professional. Next, you'll see a list that you can sort by top contributors, most active contributors, and other criteria. From there, you can email an agent or see their profile, which typically shows a resume, listings, and a Q & A section.
Another popular site is Zillow.com, which also offers to connect you with real estate agents. You can check their pages for ratings and reviews, listings and photos to help you find suitable candidates. Then there's Yahoo Real Estate, which has resources like Home Gain to help both buyers and sellers locate agents.
Hit the Open Houses
One couple I know likes to stop at open houses on their days off. This gives them a chance to meet different real estate agents and to check the quality of the houses that catch their eye. After all, the pace at open houses can be less hectic than trying to catch a real estate agent during a busy day at the office. And if the agent seems too inexperienced or too pushy, you'll be able to continue your search.
Besides the open houses, you should get a general idea of who works in the areas that interest you. Simply driving around the different neighborhoods to spot For Sale signs can be helpful. You may even want to make notes about the date of your visit, who offers the listings, and if the properties sell in a timely manner or not. How do the properties look? If the listings from a certain agent lack major curb appeal, that can be a sign for you to steer clear (or it may indicate the type of market this agent represents, which may or may not be according to your taste).
So has your real estate agent served you well? Let's hear your stories!
Created February 8, 2007. Updated July 1, 2011. Copyright © 2011 The Digerati Life. All Rights Reserved.