Where to put your cash beyond the standard high interest savings accounts?
When she was still alive, my grandmother loved bank CDs. She put all her money in various certificates of deposit housed in a variety of banks and that was pretty much the extent of her "investment portfolio". This was to be expected since the equity markets in my native country were often too volatile for our taste, so certificates of deposit, bonds and real estate were the investments of choice of most people.
Following her footsteps, I made my first real investment outside of high yield savings accounts in certificates of deposit and money market funds. I put what I considered to be my first significant amount of savings into time deposits (another name for CDs), which I figured were simple enough financial products that carried no risk and would return me my principal plus interest after a certain amount of time.
Popular Certificates of Deposit with CD Rates
Here's a list of popular certificates of deposit available at some well known online banks. I thought to list them here to give you some idea of how CD rates are doing at this time.
Note that EverBank's World Currency CDs have foreign exposure and have their own risk factors.
Tip:
For more information, you can check this article on the
best CD rates
to see what bank CDs can give you today.
Certificate of Deposit Basics: Facts And Tips On Bank CDs
Now as bank and financial products go, nothing is ever so simple; scratch the surface a little and you'll find stuff beyond the basics about the asset you own. So how well do you really know bank CDs? Well, here are a few facts that I learned from the Wikipedia and other readings:
Investing a larger sum in a CD doesn't always mean you'll get a higher interest rate.
Investing in a CD with a longer term also doesn't mean you'll get a better savings account rate. During those rare times when the "yield curve" is inverted, you'll get lower yields from longer term debt instruments than from those with shorter maturities. It can happen when investors anticipate a recession or economic slump in the future, along with possible lower inflation rates.
Online bank accounts typically offer more attractive rates than their brick and mortar counterparts.
Financial institutions that don't have FDIC insurance usually offer products with higher yields.
Business certificates of deposit have lower yields than personal accounts.
Larger banks, credit unions and thrifts often offer lower yields than their smaller counterparts.
As an option, some CDs allow you to receive interest as soon as it's earned, instead of having the interest compound in your CD account. If you take this option, you'll get a lower yield. If you go this route, you can have the interest funneled into a separate savings account or sent to you via check if you so wish.
Redeeming your CD before it matures will cost you extra (and it can be a lot!) via a withdrawal penalty. Pulling out your money before it fully bakes can cost you several months' worth of interest, so make sure that the money you put in a time deposit is worth leaving alone for a while!
Certain certificates of deposit are callable; the bank can decide to pull the plug on such a CD prior to its maturity date.
When do CDs start earning interest? Some may start accruing interest on the date you make your deposit while others may start generating interest at a later date (say the following month or several months down the road).
Your bank has the right to hold on to your CD account (or any bank account you own) and prevent you from withdrawing your funds to prevent a bank run.
Be aware of the renewing policies for your CDs because it's possible for a bank to roll over your CD at very low rates without letting you know first!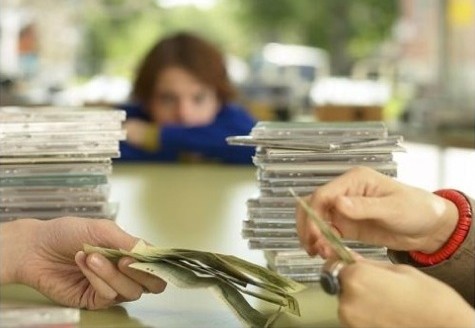 Techniques To Make The Most Of Your Bank CD
The thing about CDs is that yes, they're a pretty boring cash investment. But I think you can make them a bit more exciting when you use them as part of a bigger strategy (well, okay just a tad bit more exciting perhaps). Here are some techniques and ideas that I've tried with bank CDs:
CD Laddering. I like bank CDs because these investments are guaranteed and I can't possibly lose my principal this way. But the downside? They are not a very liquid investment — there's the tradeoff of putting all your money in a long term CD in order to fetch higher yields, so you're facing an opportunity cost here with your money locked up in a time deposit. What if other investment opportunities present themselves while your money is out of reach?
To address this issue, we can always perform what is called CD laddering. It's a strategy that allows you to spread your money across CDs with various rates and terms (or maturity dates). These CDs don't all mature at the same time and each one gives you a different yield over time. Then when each one matures, you have the option of redeeming your money (principal plus accrued interest) or rolling over the proceeds into a new CD with a longer term. This way, you can balance the twin goals of optimizing the rate of return as well as the level of liquidity of your cash investment. Here's more on CD ladder basics.
Taking The Early Withdrawal Penalty. Just because there is an early withdrawal penalty doesn't mean you should never touch your bank CD until it matures. Many of us are scared into keeping our money locked up because of this penalty. But I say: weigh your options at all times! If you've got a very good case for taking out your money from a CD even if it means having to incur the penalty, then do it.
For instance, if a once in a lifetime investment opportunity comes along, would you use your CD money to fund it? Or if an emergency catches you unprepared, it may still be better to use the funds in your CD account than to go into debt to address it, even if you lose some points in interest. Of course, you'd have to make sure that taking the penalty is the more financially beneficial option to take.
Diversifying With CDs. Finally, think of using CDs as part of the bigger picture. Always aim for a diversified financial portfolio where you hold positions representing all the different asset classes. For your cash position, bank CDs can fit the bill along with high interest savings accounts or money market funds.
Copyright © 2009 The Digerati Life. All Rights Reserved.