Things you should know before you pick up a hammer.
It figures that I would broach this topic given that my spouse and I are not at all handy. We end up paying for most major repairs around our house since we don't trust ourselves to do the job well. And in California, that can add up to quite a lot!
For many people, a day off work or a spare weekend can mean heading out to their local DIY store to stock up on the materials they need for a good home improvement project. Ideally, doing your own projects can save you a good amount of money, but there are caveats here. Given the number of DIY accidents that occur every year with alarming regularity, are these expeditions always such a good idea? I've brought up some of these issues in a past article that asks the question: Can Cheaper Goods And Lower Prices Put Us At Risk? Now here are a few other questions to ask yourself before you decide to take on a DIY project.
Before You Try A DIY Home Project, Ask These Questions First
Question #1: Are you truly capable of doing the job?
All too often we rush into doing a job without consciously thinking about how it will end up. You need to stop and ask yourself whether you can honestly complete it with the quality finish you need.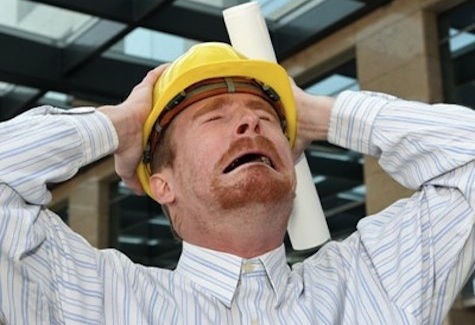 Some tasks such as painting jobs are easy enough, provided you read up on the subject and get some good tips beforehand. But anything in the realm of plumbing or electrical should definitely be left to the experts. And please don't ever consider doing anything that involves dealing with gas.

Question #2: What is the likely end result going to be?
Ask yourself whether you can really get the final results you want when you tackle a DIY job. For instance, have you ever painted skirting boards before? Do you know how to do it and do you have the patience to get it done right?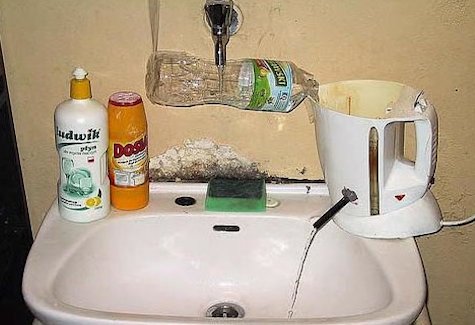 Image from Lollinks.com: crazy way to fix your sink!
If you know that you are asking for trouble doing this, or if you aren't going to be committed enough to do the job well, you would be better off getting someone else to do the work. Otherwise, you could pay out for all your materials and still end up having to pay again to get someone else to remedy your mistakes.
Question #3: Is your end result going to last?
You may be able to build a very rudimentary brick wall yourself. But how good will it look? And will it fall over at the slightest touch? If the answer is yes, call in a professional instead. Some jobs require a lot of experience to get them done right.
Question #4: How much would it cost to get a professional to do the job?
If you are unsure about doing a particular DIY project, determine how much you can expect to spend when hiring a professional. It could be less than you think. It's one thing to do something yourself if you know you will enjoy it and it isn't too difficult. But trying to repaint the whole exterior of your house when you hate painting or hate heights, or if you get bored easily, is asking for trouble.
Be Honest With Yourself
And here's the final most important point of all: Be honest with yourself!
If your aim is to save money, you'll need to weigh that against your ability to get something done. Making mistakes when you attempt to do something yourself can cost you even more money. Worse than that, you could end up with a job half done that won't get finished until you have the money to get someone else to finish it for you.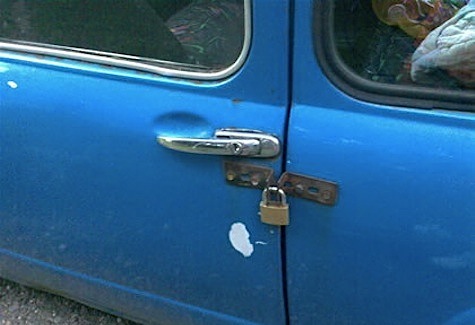 Image from StupidLookingCars.FreeCarBlogs.com
The thing to remember is that you can really get into some serious debt by trying to tackle home DIY projects yourself — that is, if you cause more damage than good. Sure, you may want to save money, but doing everything on your own can be a false economy at times. Make sure you don't fall into this trap! And if you're the handy sort, well I could only wish we were friends 😉 .
Copyright © 2010 The Digerati Life. All Rights Reserved.