Happy All Hallow's Eve to everyone!
Well, it's Halloween, and I have some nifty yet sobering Halloween themed cartoons I planned to present today. They provide some commentary on our economy, and weigh in on what's the latest in finance and politics. Mildly amusing but kind of gloomy.
I came across this poignant cartoon on the Active Rain real estate network. It's dark humor, I suppose, and marks the climate and mood we're living in.
Will Halloween Suck This Year? Check The Foreclosure Maps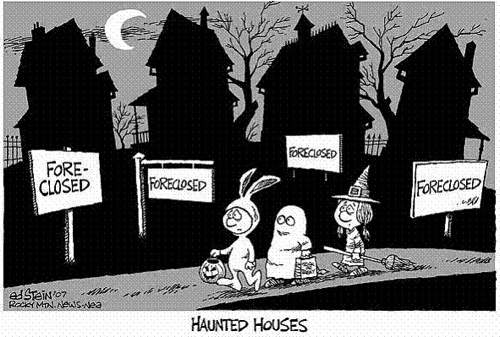 Here's another one along the same vein that touches upon the foreclosure crisis: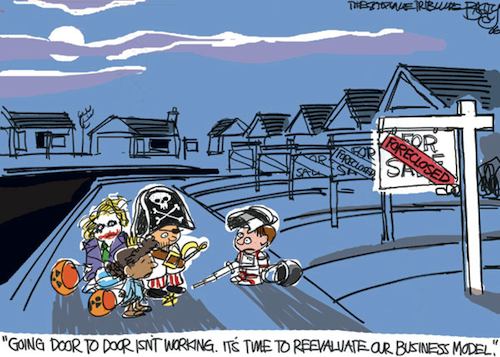 To many communities, these images hit close to home. The foreclosure map below of the general area where I live literally illustrates which areas are hit the hardest around my neighborhood. Here are some details on San Francisco Bay Area foreclosures. As the adage goes: the higher they fly, the harder they fall, and it certainly rings so terribly true for our home prices.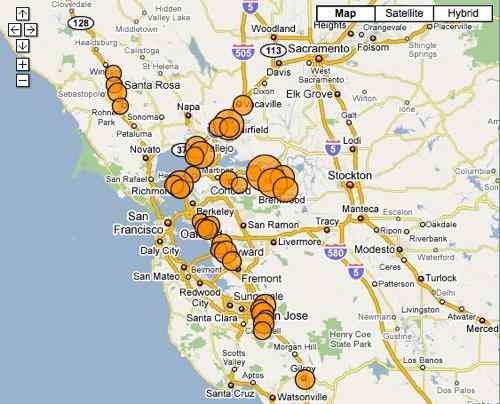 Now this one is on health care reform, also another sore spot for us Americans: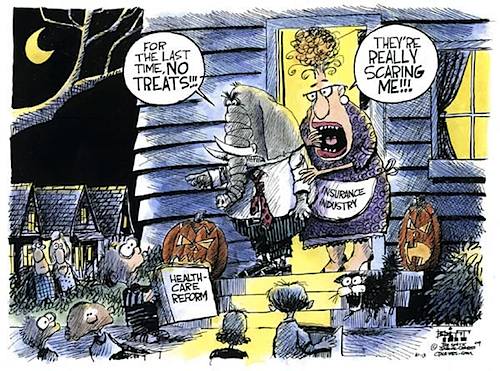 The thing is, many citizens are simply wishing to return to those halcyon days when the biggest dilemma on Halloween was to figure out whether they should stay home and man the candy stash (since leaving the bowl of candy outside makes it vulnerable to candy hoarders) or decide to tour the neighborhood with everyone. These days, many families have a lot of other things on their mind.
Whatever the case, I hope you find a little reprieve during this kid's holiday and are able to engage in some Halloween fun as a short distraction from reality. Be safe on the streets. And may all that candy (or partying) help us forget our troubles for the moment.
Happy Halloween to all!
Created October 31, 2008. Updated October 31, 2010. Copyright © 2010 The Digerati Life. All Rights Reserved.