Blog News, Credentials & Testimonials For The Digerati Life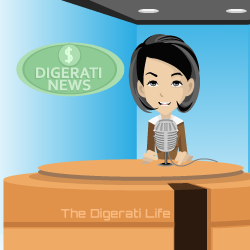 The Digerati Life is a recognized top blog in the personal financial niche. We have worked hard and played hard with a lot of folks in the financial community and have had the pleasure to do a lot of joint projects with them. We are greatly honored to have been featured by some highly respected sites including media sites, online magazines, commercial sites in the financial arena as well as fellow bloggers. It's certainly been an enjoyable ride.
Here are a few places where you can find The Digerati Life mentioned around the internet! Here are some of our financial "channels" at some awesome sites around the web.
You'll find us contributing to the U.S. News Money blog, Mint.com, Savings.com, GreenSherpa.com and WiseBread.com which are among some of the most high profile sites in the field of personal finance. But that's just scratching the surface! Here is a sampling of sites that have given us a shout out.
Blogging Friends In Mainstream News
Bloggers Go List Crazy, The 2nd Week of February, 2007 And Beyond
Please note that these lists were done informally and were taken as a snapshot in time. There are many high quality personal finance blogs out there which you can find in pfblogs.org and through checking our blogrolls. But we decided to add these here as an additional resource as a way to connect with new people in the financial blogosphere.
Mentions In Lifehacker
Mentions In BlogHer
Mentions In The Consumerist
By Chris Walters:
By Ben Popken:
Mentions In Kiplinger's
Interviews, Reviews and Testimonials Around The Web
Some nice mentions and interesting lists.