I've asked this question before: is the economic downturn over?
First, we hear about Warren Buffett's assurances that there's no double dip recession ahead of us. Next, we get some official word that the recession is over. Apparently, it ended last summer, in June 2009. So does that mean that this past year, we've been living in the "new normal" economy? If so, that's tough news for a lot of the young and old and everyone else in between, as everywhere I look, I hear grumbling. There's the threat of tax cuts expiring. Grumble. And what about health care, so much of it is still up in the air. Grumble. There's my kindergartner who sits in a class with 32 other kids because the state can't afford more teachers. Grumble. There are no jobs. Grumble. So we're supposed to be done with the recession?

Anyway here's the official word, in a chart.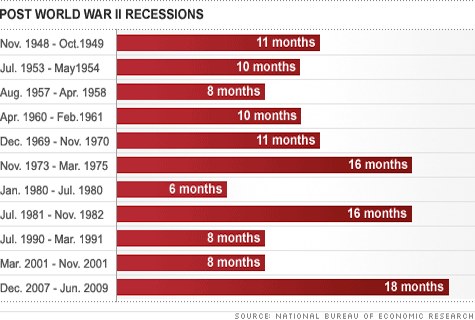 And here's what we are still thinking: this whole "end of the recession" milestone is something I doubt anyone is ready to celebrate, when we're still inundated with stories of woe from the unemployment front.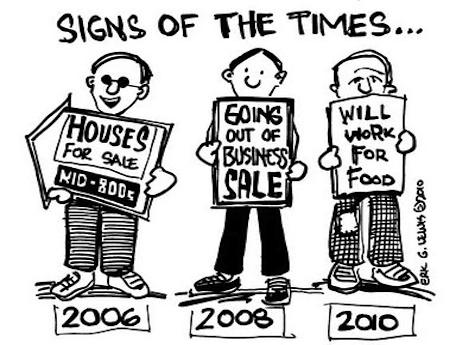 Announcements

Speaking of milestones, you may want to know about a fun event going on at Mrs. Accountability's site, Out of Debt Again. It's her 3rd year blogoversary and she's doing a big giveaway that includes a bunch of pledges from fellow bloggers and friends. I've pledged a cash amount of $25 for this, but all these individual prizes add up to more chances of winning something. Do please visit Out of Debt Again for more on this affair! Happy 3rd Anniversary to you! With that said, this reminds me that I'm coming up to my 4th year anniversary as a blogger. What a trip!
Copyright © 2010 The Digerati Life. All Rights Reserved.