This is a guest post from Investor Junkie, a personal finance blog that covers alternative investments, and entrepreneurship topics.
The common question I get when people want to invest in stocks is "How do I pick stocks?" They also then ask, "How do I know if the stock that I'm buying is a good investment?" Stocks are unlike mutual funds or ETFs that buy many individual securities to spread the risk over many equities they own. If the mutual fund or ETF is index based, then the performance will match that index. With actively managed funds, the fund manager does the stock picking. When picking stocks yourself in your online brokerage account, you are effectively creating your own actively managed mutual fund. The advantage here is that there are no high cost annual expenses, nor legal limits that mutual funds must adhere to when investing in stocks.
Keep in mind that with stocks, you have a much more focused asset allocation; you can see why it's important to pick good investments when stock picking. The axiom of buying low and selling high definitely applies. The key is knowing your targets before jumping in and investing. This requires research, and lots of it. Many spend more time picking what to eat for dinner, than picking a stock. Don't be one of those investors.
Tip: If you're planning to pick stocks and become an active investor, you'll need to research your picks well. If you'd rather skip the research work (and the work of tracking your picks), you can decide to invest passively instead by using mutual funds.
How To Perform Stock Market Research
1. Use investment research companies.
The first step I recommend is using investment research companies like Value Line and Morningstar to start your initial search. They have a staff of hundreds, and research thousands of companies. If you decide to do this type of research on your own, it would be a pretty huge endeavor. Subscribing to these services is like having your own securities analyst. I recommend subscribing to either one, or to both in order to get your investment ideas. Each offers their own unique insight and opinions. You can use them as a springboard for your investment ideas.
Both Value Line and Morningstar perform in depth research on companies. They also offer the following guidance and information:
Analysis on a company
The history of a company's stock performance
Financial data of a company
The history of stock price performance of a given company
Future outlook on the company and its sector
If you are an 'investor junkie' like me, then you don't stop there, and you don't take the research as gospel. With stocks, it's important to do some of your own research as well. Do you understand what the company does, and the services it offers? If not, it breaks my rule of investing –- invest in what you know, and I would personally avoid investing in that company. In this case, it's best to find a mutual fund manager that invests in that company, or to find an index-based fund or ETF that invests in that sector.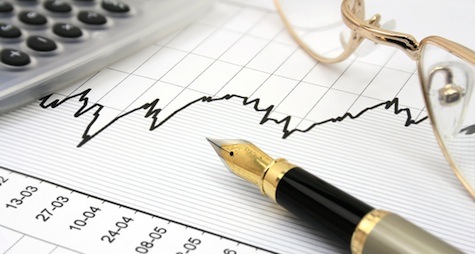 2. Visit the SEC web site.
The second step you should take to research your investments is to visit the U.S. Securities and Exchange Commission (SEC for short) web site. Every company that's publicly traded on a US stock exchange must file quarterly and annual reports with the SEC. These reports are available on the SEC web site search. You can search by ticker (e.g. AAPL) or by company name (e.g. Exxon Mobil). The reading of course can be very dry and boring, although I will say that it's well worth reading. You can get some big insights on how a public company operates. One requirement for absorbing this kind of material is that you need to be able to read financial reports.
3. Do soft research.
The third step I would recommend is to do soft research. Soft research refers to those things that won't show up in any official SEC 10-K statement. Visit the company's web site. See what press releases they recently released, and subscribe to trade organizations related to that industry. Do they have a storefront? If they do, visit them and see what kind of foot traffic their stores experience. Do you know anyone who works for the company? Ask for their opinion and insights about their company (without revealing private or insider information of course). I've seen some hobbyist bloggers do better research on a company than some professional analysts. This step can be the most time intensive but could very well be worth it.
4. Use a search engine for your research efforts.
The fourth step is to make Google your friend. Search Google News, and see what has been said about the company in the news. You can get news alerts and get automatic notifications about a company by using a little known tool called Google Alerts. Last but not least, use Google Insights for Search. It can help you research trends about the company, as well as macro trends in the industry.
This, of course, are just some of the basic steps you can do. If you're thinking of buying the shares of a particular company, then it's important to know this company as if you worked there yourself. You can do all of the research yourself or use investment research companies. I recommend using both approaches, as the research companies can give you some additional insights and access to the company that you might not have available. Researching stocks can be a time consuming process, but it can both be fun and quite rewarding.
Copyright © 2010 The Digerati Life. All Rights Reserved.