Today is Blog Action Day. And the topic of conversation among bloggers today is "Water". The point of Blog Action Day is to get all of us to collectively discuss one topic that merits our attention. A global theme, if you may. And water was the choice topic this year.
While those of us who live in developed nations take for granted the availability of good, clean water that reaches our lips or bathes our bodies and possessions through advanced plumbing systems, infrastructure and even convenient bottles (fortified with anti-oxidants!), countless more people are struggling to get their daily quota from wells, rustic pipes and their local waterhole.
In many places around the world, there's no such thing as "extreme" when you're living in the thick of it. For instance, I often pay a visit to my native country and find myself crossing bridges and side streets where I come across bodies of water and canals where little children bathe alongside trash and heaps of garbage. I've even heard of tragic stories involving people who accidentally drown in these rivers due to the debris and refuse that pollute these waters. The waters here are hazardous in more ways than one.
In the most populous countries, you'll see sights like this.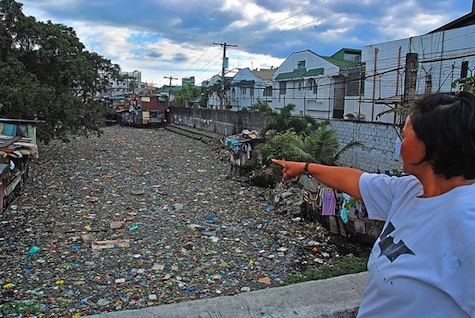 Bridge over Troubled Waters (source: Dennis Villegas)
Bridge Over Troubled Waters: Keeping Our Rivers Clean
What can we do to save our rivers, lakes and streams? Those of us living comfortably in our homes may seem far removed from some of these concerns. Such troubles seem so far away. But when accidents like the Gulf oil spill disaster hits closer to home, we're reminded about what we're doing to our natural resources. So if you're wondering what it is that we can do for this cause, here are some ideas:
This is what we wish we ALL could have and enjoy. Wouldn't it be great if this were the case everywhere?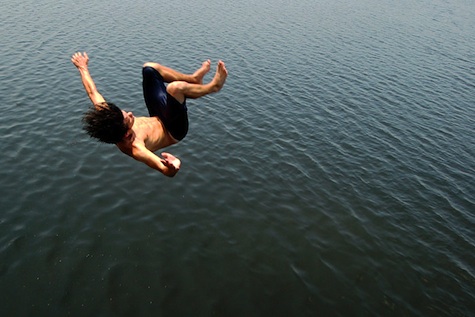 Let's do what we can to keep our waters clean.
More on Blog Action Day from years past:
Copyright © 2010 The Digerati Life. All Rights Reserved.