I hate the idea that a lot of money may be spent on my funeral when I give up the fight for immortality and allow the grim reaper to collect his bounty. Thousands of dollars for a fancy box that gets viewed for a few hours and then gets tossed into the ground and covered with dirt? That's just crazy. Throw me in a cheap wooden box and use the money for something else. College for the kids, a vacation to Hawaii, a ton of gum balls. It really doesn't matter — anything other than a coffin. A used packing crate would be just fine. If it needs to look nice, spend a few bucks on a nice looking cloth to drape over it.
In the perfect world, my body would just get tossed into a hole and become mulch. Personally, I believe that the physical body is merely a temporary vessel for the soul. What happens to it after I die isn't something I really care about.
Lately, I have been kicking around an idea that just might let me have my body become mulch. I am leaning toward donating my body to science. Not to medical science, though — to forensic science instead. I am interested in donating my body to a body farm.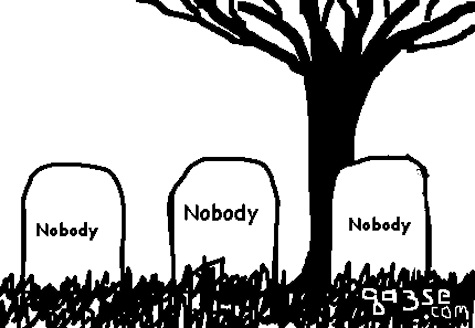 Donate Your Body to Science or a Body Farm?
What is a body farm? No, Dr. Frankenstein, it is not a place where "people seeds" are planted and bodies are harvested at a later date (although that does sound rather interesting). A body farm is where scientists study the decomposition of the human body. Yes, in contrast to morticians who attempt to halt the decay of the body, these scientists intentionally allow the bodies to decay for the purposes of their studies.
Why? The main reasons are for determining cause of death and identification of remains. In some cases, bodies are found with mysterious markings. Sometimes the marks are left by unusual weapons. At other times, a more typical weapon was used, but the decomposition of the body has altered the mark and made it unidentifiable. Having some corpses at their disposal allows forensic scientists to attempt to recreate these markings to determine what the murder weapon may have been.
The body farms are very useful in helping to identify the time of death. When a fresh body is discovered, it is relatively straightforward to determine time of death. Bodies cool at a specific rate, although this is affected by the temperature of the surrounding area.
When decomposed bodies are found, this is much more difficult. Bodies can decompose at wildly different rates. The heat and humidity, among other factors, can affect the rate of decay. Even buried bodies decay at different rates, depending on the composition of the soil.
Why the interest in time of death? It helps to identify the victim. You often hear of people being identified by dental records. However, this isn't a matter of law enforcement submitting records to some magical dental record database and getting a blind hit. They actually need to suspect that the body is a particular person, and then submit the records to that person's dentist for the purposes of a positive identification. When law enforcement can narrow the window for the time of death, it allows them to focus their investigation on people who were reported as missing during that timeframe. This makes the job of law enforcement much easier, as they'll have to bark up fewer wrong trees during the course of trying to identify the body.
You may be wondering why I would be interested in making a donation to a body farm. I happen to have a rather deep interest in crime and forensic science. Many of the books on my bookshelf would give a lot of people some rather serious nightmares. I like the idea of having my body help law enforcement solve crimes after my death.
If you're interested in helping forensic science and saving a few bucks on death expenses in the process, consider donating your body to a body farm! Note: this does not preclude you from donating your organs first.

Here's a departure from the usual fare. The following guest post is from Kosmo, an aspiring novelist, vehement opponent of the designated hitter, student of true crime who plays the keyboard for The Casual Observer – an eclectic, team-written web magazine. He suggests a practical alternative to the cheapest funeral: donate your body to science or a body farm.
Copyright © 2010 The Digerati Life. All Rights Reserved.