How vigilant are you of car recalls?
I'm one of those people who finds it hard to trust after a betrayal of sorts, especially when it comes to one's security and safety. Once I find that the credibility of something (or someone) is shot, I start giving it (him/her) a wide berth — especially when it comes to my family's safety. Given that I'm a big ball of paranoia, as people I know will attest, then the way I react to any news that calls products into question should be pretty understandable and expected.
Take for instance the story of a beleaguered car company that hit the air waves. I'm talking about the news on Toyota recalls.

From a personal standpoint, I think Toyota is toast. At least for my family. I actually have relatives who work at Toyota, but even if I'm extended a friend or family discount (which hasn't happened), it will be a while before I consider their products for purchase or use. The Toyota safety recalls have done a lot of damage to this auto manufacturing company (at least, for the time being) and if my sentiments are any indication of what general consumers feel, it will be a while for them to gain back consumer trust.
Of course, Consumer Reports put more fuel to the fire with their safety risk assessment of the Lexus GX 460. The basic problem:
The SUV's electronic stability control program failed to keep the vehicle in line during a severe handling maneuver, allowing it to slide almost completely sideways. This could lead to a rollover.

The problem with the Lexus' ESC (electronic stability control) became apparent during tests designed to detect a specific emergency handling problem. The GX's ESC system did not become active until the SUV had already skidded dangerously.
While there are Toyota fans who may remain skeptical of these criticisms, probably even claiming that Toyota is under unparalleled scrutiny, the rest of the car buying public may have more than just second thoughts. It's a shame, since I wanted to own a Lexus one day!
I am a big fan of Japanese imports and am shameless about only driving imports. My car purchase record will show that. Aside from our beloved Hondas, we've strongly considered Toyota models in the past, given their then good name and record. Sad to hear all the flak they've been receiving, but the obvious question here is: how much damage has been done and would YOU buy a new Toyota today or anytime soon?
For most of my life, I've had the long-standing belief that "foreign" cars are supposed to be well-made, especially compared to their American counterparts. But maybe we should take a closer look at what it really means to be American vs "Foreign Made": when you look under the hood, you'll realize that there's a lot more in common between those designations.
Now with the matter of a massive recall, we see that it's given one of the big reputable car manufacturers a black eye. So maybe it's time to ask: are car imports really supposedly better than American cars? And who exactly is making a high quality car these days? I'd love to hear you sound off on this!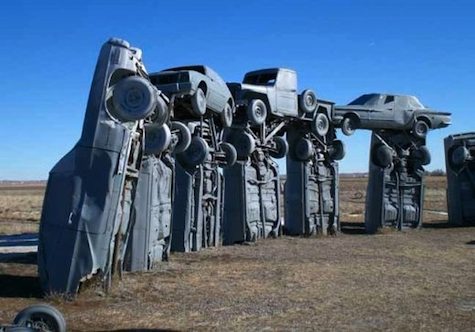 Be Vigilant of Car Recalls: Lessons For Car Owners
That said, here are some interesting tips from The Huffington Post, which tell us how to minimize or avoid experiencing problems with our vehicles:
Make sure you always properly service your car.
Do proper maintenance on your vehicle, such as rotating your tires and changing your brake pads.
If your accelerator sticks, put your car in neutral, then brake firmly. If this does not work, turn your ignition off and coast to the side of the road.
Keep in touch with your dealer if possible (so they know where to reach you about any issues).
Register with DriverSide.com to get news about your car (e.g. recalls, etc); this site also provides you with service notifications and alerts to help you keep with your maintenance schedule.
When buying a car, take a look at car sites like Edmunds.com and Automotive.com. Check out Experian's service called AutoCheck.com and/or check out Vin-History.com, which offers free vehicle history reports.
If you plan to drive your car to the ground like I do, then you'll need to be watchful and proactive about your car's health!
Be a smart and safe consumer when it comes to making those big purchases!
Copyright © 2010 The Digerati Life. All Rights Reserved.