I read about a friend's recent travails, where he describes the pain he experienced after his car burnt itself out and I greatly sympathize. What a nightmare! I recall some equally nasty car-related nightmares I've experienced, but have been very fortunate that none of them included the collapse of a car with no chance of resuscitation.
Before I continue, how about a little background. Granted, there are two different types of automobile owners — the first kind being those who only buy "used" and the second being those who don't. There are those of course who straddle both worlds and buy both new and used cars, but I'll admit now that we belong to the "new car" camp. It hasn't necessarily been my choice but it's hard to argue with our household car enthusiast who contends that it's all for safety's sake, especially now that we have kids.
Our strategy with car purchase-and-replace has been to buy a vehicle new and sell it after it reaches 100K or 120K miles, or 7 years of use. This guarantees a couple of things:
It should be extremely unlikely to have a car die on its tracks while we were operating it.
We get a reasonably good resale price for the vehicle.
We ensure our security, which is our #1 reason for this plan.
So what's obvious here is that we take a hit on the depreciation but we buy the security of having the car covered by warranty for a certain length of time and the assurance that we won't be aggravated by problems too often. So far, we haven't been. So far, all car problems have never been the car's fault but either our own or somebody else's (several motorists who've rear-ended me for example). Of course, it can be slightly emotional to part with a perfectly running auto but we force ourselves to keep with our plan, hoping to maximize the money we can get for it in the used car market.

So who else buys new? I came across this study by BIGresearch of Columbus, Ohio, a market intelligence firm that surveys thousands in order to analyze consumer behavior:
Reason


What motivated you to consider buying a new car?

%


14

Lease on old car is up

4.8%

13

Wanted a vehicle with new "techy toys" (Nav, DVD, etc.)

6.2%

12

Needed a vehicle with more room

9.0%

11

My significant other wanted a new car

11.9%

10

Needed another car for my family

14.0%

9

Financing deals/incentives too good to pass up

14.3%

8

Wanted a vehicle with better safety features

14.6%

7

Like the styling of the new models

15.0%

6

Not really sure, other

17.0%

5

Old car just died

17.6%

4

Wanted a car with better gas mileage

19.2%

3

Old car was always in for repairs

20.4%

2

Tired of the old car, I wanted something new

22.0%

And the top reason why is…

1

Old car had high mileage

35.2%
Source: BIGresearch. The sum of % totals may be greater than 100% because respondents could select more than one answer.

Sounds like some of those reasons given above are just plain silly, like "wanting a vehicle with new toys" or "liking the styling of the new models". But at the same time, some justifications make sense to me like wanting "better mileage", "better security features" or stuff along the lines of avoiding the mechanic.
From the same source, this chart also seems to show that most survey respondents look like they are prepared to spend, thereby indicating a higher inclination to purchase new.
| | |
| --- | --- |
| Price Range | % of Shoppers |
| Under $10,00 | 0% |
| $10,001 to $15,000 | 7.4% |
| $15,001 to $20,000 | 22.2% |
| $20,001 to $25,000 | 23.7% |
| $25,001 to $30,000 | 18.7% |
| $30,001 to $40,000 | 18.9% |
| $40,001 and up | 9.1% |
Though we'd like to save money by buying used cars, we haven't yet done so and we have our own good reasons why. After some thought, I've listed below what I believe are the most popular reasons people give for justifying the outlay, covering the spectrum from sensible to shallow. Why should it be worth the expense? Read on. And no, it's not always about the new car smell (which I heard wasn't healthy anyway)!
Why People Buy New Automobiles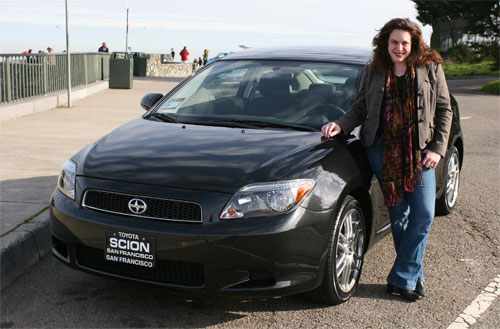 I did it – I did it – I did it. I got a brand new car. At the age of 38 I bought my very first brand new car. – Lori Dorn
#1 Better Warranty
Though lightly used cars may have some certifications and warranties to cover them, the best terms are still with new cars. I've found that a couple of our previous vehicles were covered for some basic routine checks up to a certain period of time. Additionally, there are lemon laws that can protect you in case your car goes nuts right after you claim ownership to it. With used cars, you may have less luck and leverage applying this law.
#2 Safety
One of our concerns about purchasing a used car is quite the obvious — do we really know the truth about the car's past history? I've seen quite a few friends unload their lemons on the unsuspecting public. For the right price, even lemons can be sold. Are you willing to take the risk? Many people do — even our friends and family are split on this one. Let's just say that we're even more attuned to this concern now that we ferry our kids around very often. We'd like the latest on airbag technology, if we can help it.
#3 Good for the environment
Have you checked the exhaust lately? I'd like to make sure our autos pass their smog tests for a good long while!
#4 Less aggravation dealing with a healthier, longer lasting car
The peace of mind that having a new car brings us is tremendous. So yes, you can say that we're willing to pay the premium for that peace.
#5 Potentially less maintenance
The only thing we need to remember are those regular oil changes and major routine maintenance checks. Knock on wood, we haven't had any other issues to deal with or pay for!
#6 Cheaper financing terms
Those car lots have offered us very good terms for financing our vehicles. There are usually special deals that can even be superior to those offered by banks. Bank financing will also show preferential terms for new car loans, sometimes with differences of a full percentage point lower than used car loans. That's quite some savings right there.
#7 More pleasant shopping experience
This may be arguable, but I will posit that shopping at a dealership or even at online auto e-commerce sites should be relatively easier than dealing with used car owners. It all depends on how hairy the negotiation process can get. In the past, we've limited our dealings to those dealerships that have no haggle rules and it's been smooth sailing with them. But I do think that online shopping may be the easiest of all. These days, you can just check on the car at a dealership, test drive it, then order it online. Piece of cake?
#8 Better resale value
You'll probably be hard pressed to resell a used car. You can try, but it's less likely that you can sell or trade in your second-hand car for another one. And even if you did, you may not get that spectacular a price.
#9 Pride of brand new car ownership
You don't have to boast about it, but admit it, that dream car can give you more than just pleasant and enjoyable thoughts. A lot of people *do* scrimp and save to buy a brand new car, and they go for it. How many people have you heard have given their cars nicknames? Tons. It's a question of priority and this is on top of the list for some folks out there.
#10 Status symbol to stroke your ego
This must be the shallowest reason to own a new car, but it is a reason many people use! I know a couple who adores anything shiny and fresh with wheels. I see them swap out something they've owned for something new each year. Let me say they are addicted to the thrill of "new" and have put up their collection of car photos (which they've taken through the years) over at Flickr. Whatever.
-ooOoo-
Sure, there's no denying that there are used cars that have been wonderful to have, such as those owned by some relatives of ours, who have forever pledged their car budget to used autos. But if you're big on guarantees, have high expectations and agree with the list above, then you must already be a new car owner.
As such, I'd be curious to know what your vehicle buying patterns are. In fact, I'll throw out this question:
Will a life change such as making more money or having new kids in your family makes a difference on your car shopping habits?
I'll bet where you are in your life makes a huge difference. Then again, those aforementioned relatives of ours are smack in their senior years…. and continue to *swear* by their used car shopping habits, which have only yielded happy relationships with older models.
And sometimes, I feel just a slight twinge of envy.
Copyright © 2007 The Digerati Life. All Rights Reserved.