I'm someone who grew up in a traditional, conventional household. I'm also someone who was raised in a different country, so when I heard about homeschooling, I thought of it as an odd set up. Over time, I understood that while rare (it's against the law in other countries, as this page attests) it's a bigger movement than I first realized and it was not terribly unusual to have families embrace a homeschooling philosophy. In fact, I'm no longer surprised to hear that there are families that go through some years dedicated to having their kids learn this way, even for a short while.
There are reasons for this — usually some circumstances make it easier to keep a child homeschooled for a period of time, maybe a family decides to move to a new place and needs adjustment, maybe it's a conscious choice to try a new educational methodology, or for some, it may just be a cheaper option (after all, even public schools these days are trotting out the donation boxes more often and sponsoring more and more fundraisers).
It could also be a response to (or a way to protest) all the pressures of raising children with all the trappings of a "well-balanced" childhood, in a demanding society. Know any families who've got soccer/basketball/baseball/hockey/lacrosse/football practice, music and dance recitals, art and drama classes, tutoring and what not to attend and deal with everyday and all week long? Homeschooling sounds like the antithesis of all that: how about removing some of those communal pressures and running things our way?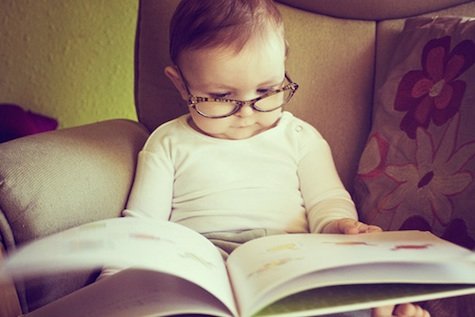 Image from the 9gag.com

A lot more people have tried homeschooling and say that things have worked out well for them. But I'm bringing up this subject now because the other night, I was watching Nightline and the subject of discussion was this offshoot of homeschooling called "radical unschooling". I've never heard of such a thing before and as a parent, I found it quite extreme. Well, someone termed it "radical", and I suppose it's true to its name:
Unschooling contrasts with other forms of home education in that the student's education is not directed by a teacher and curriculum. Although unschooling students may choose to make use of teachers or curricula, they are ultimately in control of their own education. Students choose how, when, why, and what they pursue. Radical unschooling, or whole life unschooling, extends the philosophy of unschooling to all of life.
Being so far from what's mainstream and traditional, this practice certainly has its critics, calling it "lazy parenting". But here's what someone wrote in its defense. The claim here is that many kids grow up none the worse for wear, living this way. In fact, there are supposedly many benefits to going down this path.
Personally, I've tried to imagine what it would be like if I grew up without boundaries, structure or pesky rules that got in my way of doing what I wanted, even with some parental guidance. I'm not sure it's the kind of thing I'd be suited for or comfortable with as I function best in a structured environment (as do most people I know). It may be a simplistic argument, but I can't help but wonder how growing up in an unconventional way can affect how you live in a society that forces you to conform in so many other ways.
But heck, you can always choose to go off the beaten path. Here's my own story of some extended family members of ours who are homesteading in the wilderness. It works for them, so what can I say?
Copyright © 2010 The Digerati Life. All Rights Reserved.