Why lots of online shoppers think Amazon Prime rocks.
You may have seen Amazon Prime being touted around various sites, and for good reason. I think it's a pretty good deal. We've been big Amazon customers for a really long time now (then again, who isn't?) but have always been fussy about the shipping fees, taking the time and effort to organize our purchases so that we can "bulk up our orders" and take advantage of the free shipping for orders $25 and over. Well, we ended up giving in to the Amazon Prime option so as to avoid these concerns once and for all — we figured that the flat $79 annual fee was a reasonable value. We also get our packages much more quickly (although I'm one of those people willing to wait for shipments if it means cheaper fees).
At any rate, if you're a heavy online shopper and especially one who purchases from Amazon, you may want to consider checking out Amazon Prime if you haven't signed up for it already. Here are a few justifications I've seen around the web as to why it's such a great deal. As someone who uses this option, I'd have to agree with all these points:
Why You Should Try Amazon Prime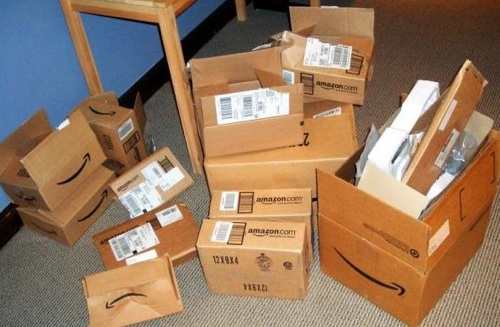 First of all, the Amazon Prime program costs $79 a year. Is this service really worth $79 a year? Let's see…
#1 For now, you can get it free for a whole month.
Amazon would like you to try out Amazon Prime for free for a limited period of time. I'd take free shipping for a month, why not? The benefits are simple: no minimum purchase required and no need to consolidate items to save on shipping. Plus your entire household can share in these benefits.
#2 It may help you spend less.
How is that? Well, if you're like me, trying to qualify for the free super-saver shipping can become a consuming goal and exercise. Without Amazon Prime, you may be compelled to purchase more items to reach the super-saver level. Foolish as it sounds, I'd find myself buying more stuff to qualify for the free shipping. You may argue that without Amazon Prime, you can afford to spend the extra $79 on extraneous stuff you can use, but if it becomes a long-term shopping habit, you may actually end up spending more than the cost of the Amazon Prime program.
#3 It saves you time.
With the program, you're guaranteed two day shipping. No more having to swing by the store so often. If you don't need something immediately, and can afford to wait two days, then buying through Amazon is a breeze. And for many people who live by an Amazon distribution center, they're actually in luck as they receive their shipments within a day or so.
#4 You're buying convenience.
It's easy to get spoiled on this program as what you're buying for the $79 a year is a service providing unlimited deliveries.
#5 Amazon Prime may actually pay for itself.
Depending on how big an online shopper you are, you may find out that you're able to recoup the cost of the service when you consider several factors. Many consumers mention that Amazon and their Amazon Prime program "changed the way they shop". Paying for unlimited delivery will propel you to shift more of your shopping online, as you'll want to get the most out of your money. By doing so, you'll develop new shopping habits and may find it easier to comparison shop and get discounts. Also, a side benefit for most Amazon shoppers is that they probably don't spend on sales tax.
~ooOoo~
If you're willing to move more of your shopping online (or have already done so), then upgrading to Amazon Prime makes sense. I've seen some folks claim that you'll "break even" with 11 Amazon shipments a year — that is, with this number of shipments, your regular shipping fees will amount to what you'd otherwise spend on Amazon Prime. This takes into account an average of $7 of S & H fees you'd spend per shipment.
Oh, and don't forget to recycle all your boxes!
Copyright © 2008 The Digerati Life. All Rights Reserved.