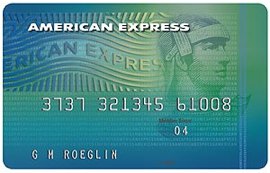 If you're a fan of warehouse shopping and you want the convenience of a credit card with rewards, then take a look at an offering by Costco and and American Express, which have teamed up to provide their members with the popular TrueEarnings credit card.
This card can be beneficial in several ways because it serves as your Costco membership card, along with being a credit card at the same time. In addition, you'll be able to earn cash back and great rewards by using it. So let's see what they've got to offer.
TrueEarnings Card: Earn Cash Back Rewards
True Earnings is a pretty standard rewards card. You'll earn cash back from most purchases. Here's a quick look at the terms:
3% for gasoline: You can earn 3% cash back on the first $3,000 you spend for gasoline. After you hit the $3,000 limit, you can still earn 1% for your gasoline buys.
3% cash back for restaurants
2% cash back for travel purchases
1% cash back everywhere else, including at Costco
No annual fee if you are a Costco member.
Overall satisfaction by current cardmembers is a resounding 4.5 out of 5 stars
You need to be a Costco member to avail of this card. No worries — on the online card application, you'll be able to sign up for a Costco membership if you aren't a member already, and you'll receive a membership number via email within 24 hours (the Gold Star Membership is only $50 a year). You'll need your Costco membership number to sign up for the card. As for annual fees, you won't pay any, given that you're a Costco member. Even if a Costco warehouse isn't local to you, the website offers shipping for lots of products and services. Your TrueEarnings card serves as both your American Express credit card and your Costco membership card — a convenient two-fer.
If you tend to buy in bulk at Costco each month or several times a year anyway, then using the TrueEarnings Card can earn you quite a bit in cash back as the rewards are unlimited. Of course, you aren't limited to using the credit card at Costco, so you can earn cash back wherever you prefer.
Want to build up your cash rewards faster? You can give an additional credit card to a family member or friend who's already part of your Costco membership. Their purchases will gain you cash back and you won't have to pay for extra cards.
Redeem for Cash or Merchandise at Costco
Rather than make you go through a complicated process to get your cash back, TrueEarnings issues a cash rebate coupon each year. You simply take this rebate coupon to your favorite Costco. There, you'll be able to choose between redeeming the coupon for cash or for Costco's wide range of merchandise.
Another perk with this card is the introductory rate for purchases — 0% for your first 6 months. After that, your APR is increased to a regular rate. All these features have prompted me to place it in my list of best credit cards.
Enjoy Purchase & Travel Benefits & Services
Some other services are part of your TrueEarnings membership, too. These include Purchase Protection and Extended Warranty. You'll also be protected from fraudulent purchases.
The travel benefits appear worthwhile. If you know you're going abroad, you can have American Express send you foreign currency and Travelers Cheques before you leave. For car rentals, you have access to car rental loss and damage insurance. You can stay connected back home with an international cell phone that you can rent. And then there's travel accident insurance which provides you with coverage of up to $100,000; if need be, you can even call on a Global Assist Hotline. You can see why this product is a top American Express Credit Card.
Miscellaneous Benefits
Besides the purchase and travel benefits, you might enjoy the entertainment offerings. You'll have access to shows, sporting events, and concerts. Some of these offers have special promo codes and savings, so check them out before you buy tickets to your favorite events.
Thanks to online account management, you'll be able to set up alerts for your bill's due date, and you'll get to check your balance and see how much cash back you've accrued. And to help you support your preferred charity, Amex has its GivingExpress program.
But if you need quick cash, you might want to consider alternatives to making cash advances on your credit card due to the relatively steeper APR for cash advances.
A lot of us like to shop at warehouse stores for the great deals and the convenience. If you're going to be using a credit card for your purchases anyway, you might as well be rewarded for it. Consider the TrueEarnings Card from Costco and American Express, which can help you on multiple fronts. On a personal note, this is a card that I'm out to get, given that I already have a Costco membership and am a loyal customer of the store.
 

Disclaimer: This content is not provided or commissioned by American Express. Opinions expressed here are author's alone, not those of American Express, and have not been reviewed, approved or otherwise endorsed by American Express. This site may be compensated through American Express Affiliate Program.
Copyright © 2010 The Digerati Life. All Rights Reserved.