How much will your home makeover cost and is it worth it?
With the debate between renting vs owning a home continually raging on, I'd like to chime in with a few advantages to owning a home. Here are some things I particularly like about home ownership:
You have the freedom to do whatever you want to your house (within code). I like the fact that I can customize my home at will.
You can invest in your home by applying some work to it.
You experience good old-fashioned "pride of ownership".
You can feel a bit better about spending money on your home, knowing that you are contributing to making it more valuable. In many cases, we can remind ourselves that we can "get some of our money back" when it comes time to sell our house. For the majority of homeowners, our homes are our biggest assets, which we don't have a choice but to maintain. So the assurance — that whatever money and effort we pour into it isn't a complete waste — is a nice bonus we get with home ownership.
So as someone who loves puttering around the house, doing decorative tweaks as a hobby, I get into home improvement projects for those very reasons:
to address the nesting instinct 😉
to enjoy the actual process of design, creation and construction inherent in the project
to enjoy the positive results and fruits of labor achieved by the project
to make my house more valuable.
That last bit about "adding value to my house" has some caveats though. Not all projects will pay for themselves or even put coins in your pocket, so knowing those projects that add value can help you make decisions about where to apply your home budget.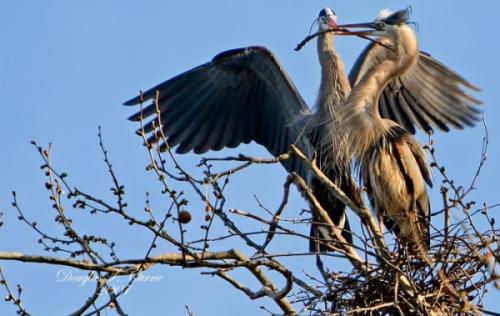 From readings I've made, I picked up this handy list that shows what modifications add to the value of your home, and what may detract.
Things That Add Value To Your House
Stuff that adds value:
Kitchen remodel
Nice bathroom
Decorating your home with elements that have mass appeal
Going with local trends: if your neighborhood boasts homes with high-grade appliances, then upgrading yours would be a wise investment
Master Suite
Curb appeal and landscaping: this will typically account for a 5% to 10% differential in price between your home and similar homes in your area.
Good windows
Additional storage
Basement
Things That May Take Away From Your Home's Value
Some of these home elements have been called "liabilities". If your home were to go on sale, these elements may actually turn away potential homebuyers.
Swimming Pool
Missing or small garage
Bad home layout
Old appliances and systems (plumbing, electrical infrastructure)
Ugly decor
Roof in poor condition
Location
Lack of maintenance
Inspection problems such as structural damage or hazards
Unusual, custom designs or unique renovations: this may shrink the pool of interested homebuyers
Anything that makes your house the most expensive on the block
For more details on those things that can alter the value of your home, check out this Bankrate article.
Return on Investment on Home Improvement Projects
I also came across some return on investment (ROI) details for specific home improvements, which you can see calculated through this nifty HomeGain tool. Here are some results I put together using this tool, and some information from a Demesne (2007 ROI for Home Improvements) article:
Project

Job Cost

Resale Value

Average
ROI

Clean and Declutter

$186

$1,557

837%

Lighten and Brighten

$224

$1,089

486%

Yard Improvements

$611

$1,607

263%

Staging or Improving Room Organization / Furniture Layout

$647

$1,579

244%

Plumbing and Electrical

$464

$849

183%

Surface Updates To Kitchen and Bath

$1,468

$2,173

148%

Paint Interior

$897

$1,202

134%

Flooring

$816

$1,093

134%

Carpeting

$802

$1,027

128%

Paint Exterior

$957

$1,158

121%

Wood Deck Addition

$10,347

$8,835

85.4%

Siding Replacement

$9,910

$8,245

83.2%

Minor Kitchen Remodel

$21,185

$17,576

83%

Window Replacement (wood slightly higher)

$10,750

$8,750

80% avg

Bathroom Remodel

$15,789

$12,366

78.3%

Major Kitchen Remodel

$55,503

$43,363

78.1%

Attic Bedroom Remodel

$46,691

$35,771

76.6%

Basement Remodel

$59,435

$44,661

75.1%

Two-Story Addition

$139,297

$103,010

73.9%

Garage Addition

$53,897

$37,467

69.5%

Family Room Addition

68.6%

Sunroom Addition

59%

Home Office Remodel

57%
And check out this interesting table from Demesne that shows differences in home improvement projects' ROI depending on geographic location.
Each part of the country has its hot improvements. Where a kitchen or bath remodel can accrue a nifty ROI in the West, note that the hot ticket on the East Coast were improvements that would save energy or maintenance.
Region
Return On Investment (Average %)
Highest
Midrange
Lowest
West Coast
Minor Kitchen Remodel=103.5
Bathroom Remodel=96.6
Deck addition=108
Window replacement=100
East Coast
Vinyl Siding Replacement=85.5
Window Replacement=77.8
Bathroom Addition=55.4
Home Office Remodel=52.8
Midwest
Minor Kitchen Remodel=74.2
Bathroom Remodel=68.6
Deck Addition=75.2
Home Office Remodel=48.1
South
Fiber Cement Siding Replacement=89.6
Minor Kitchen Remodel=85
Family Room Addition=74.4
Home Office Remodel=62.8
Note that these are average figures and so any quotes you get may vary widely from these numbers. But the important thing is that we are able to see which projects provide more "value" relative to others, which is one factor to weigh when deciding on how we could utilize our home renovation budget.
If you're interested in additional resources, there are good books out there that can help prepare you for a home remodeling job or that can give you ideas on how to "dress" your home and get it ready for sale. They may be worth reading before you spend your hard-earned dollars on your home repairs.
Basic Guidelines For Getting The Best ROI On Your Home Improvements
From MSN Money, here's how to get the best bang for your "home remodeling" buck:
#1 Think like a buyer. Shoppers appreciate neat and clean surroundings!
#2 Spend your budget on those things that are most visible. Apply your money on things you can see before addressing those things that are less visible, unless of course there is an urgent need to fix those things "under the covers". For instance, if you're experiencing major trouble with your plumbing pipes, then don't defer repairs, or problems can escalate with water damage and so forth. But with all things equal, put the money on stuff you can see.
#3 Take care of the easy stuff that have the highest positive impact. Get rid of dirt, trash, clutter, anything nasty that bothers the senses. Resolve those things that can turn people off to your home or bring down its value.
~ooOoo~
So thinking about ROI is all well and good. But remember that house makeovers are not just about doing those things that are most "money-efficient" and which will add value. In our case, our main motivator for making home improvements has been to give our family additional enjoyment. If the changes we've made do return us some dollars when we sell our house, then that would be icing… but who knows… with all the work we've done to our home, we'd be hard-pressed to ever leave it!

Image Credit: Douglas Currie @ pbase.com
Copyright © 2008 The Digerati Life. All Rights Reserved.