How to invest for retirement: limit the risks you face when retiring in a bad economy.
Think back to primary school. Remember the commutative property of multiplication? It's the one that states that, when multiplying, you can swap the order of the numbers being multiplied without changing the result. For example,
5 x 3 x 8 = 120, and 8 x 5 x 3 = 120.
Investment returns are multiplicative and, therefore, subject to the commutative property of multiplication.
For example, imagine that you invest $1,000 in a mutual fund, and it earns the following returns over the next five years:
-8%, -20%, +3%, +15%, +32%
The end result will be the same, no matter the order in which the returns occur. But when do returns make a difference?
When Order Does Matter
If, however, you were to invest $1,000 each year in that mutual fund, then the sequence of returns would matter (because our math now includes addition as well as multiplication). For example, if the returns occurred in the order listed above, you'd have $6,803 at the end of the five years. But if they occurred in the opposite order, you'd only have $4,437.
As you can see, when you are dollar cost averaging and systematically adding money to an investment, the returns that occur at the end of the sequence are the ones that matter most, because you've invested the most money by that point. Conversely, when you're systematically taking money out of an investment portfolio, the early returns (i.e., the ones that occur while you still have a lot of money invested) are the ones that matter most.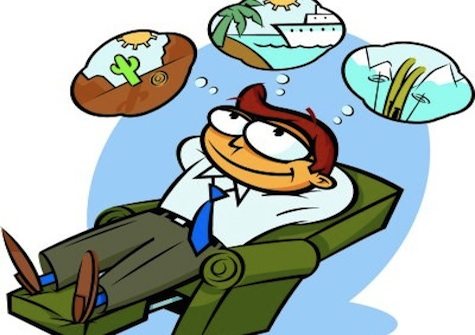 Do You Feel Lucky?
In other words, for most investors, the returns that occur shortly before and after retirement are of vital importance. How your portfolio performs during those ten or so vital years can make a dramatic difference to your quality of life in retirement.
You've probably seen this play out in the lives of people you know. People who retired around 2004-2005 (whose vital decade has been one of roughly zero returns in the stock market) tend to be in much worse shape than those who retired a decade earlier, in the middle of a stock market boom.
The scariest thing about what financial professionals call "sequence of returns risk" is that there's not a heck of lot you can do about it — you have precisely zero control over how the market performs over a particular handful of years. It's just plain luck.
Minimizing the Role of Luck
One response is to plan for the worst. That is, work to accumulate a portfolio large enough to pay your bills with an extremely low withdrawal rate. If you can pay your bills with a withdrawal rate of 3% or less, you'll probably make it through retirement just fine regardless of when the market chooses to perform for you.
A second approach — the one I personally plan to use — is to annuitize a portion of your portfolio. By purchasing an annuity (specifically, a single premium immediate fixed annuity) you can lock in a withdrawal rate for the rest of your life, thereby eliminating the risk of living too long or getting unlucky with the timing of returns.
About the Author: Mike Piper writes at Oblivious Investor, where he provides plain-English explanations of topics like Roth IRA rules and income tax brackets.
Copyright © 2010 The Digerati Life. All Rights Reserved.