How "cheap" can work pretty well.
Do you hold barbecues at your home? We do. It's kind of a ritual for us, where we put together our friends and family
We snapped some fine images of our 4th of July celebration at our house, which saw our usual gathering of a subset of our family which numbered 17 people. If attendance had included my entire family plus close friends, that number would easily double.
Our cheap barbecue that fed the whole lot of us is our basic $80 Weber grill. We love this grill because it works perfectly fine, having been with us for 5 years and has serviced countless get-togethers at our humble abode. And I mean lots. We love it even though it's been underestimated by many friends who own more impressive $500 and above models.
We've cooked a lot of protein and vegetables on this thing — from all sorts of meats to poultry and seafood. We've grilled a compendium of vegetables and created many delicious healthy dishes with this charcoal based model. We're proud of our grill, even as many friends and family members sport fancier models, that come across as outclassing what we have.
Despite this, don't think we're ready for a change just yet. Others may wax poetic about the latest in grill science, but we're cool with what we have. There have been many opportunities for us to replace what we have but we've successfully resisted thus far. All the more reason I couldn't believe how seriously people took their barbecues.

Here's a look at our $80 Weber, hard at work!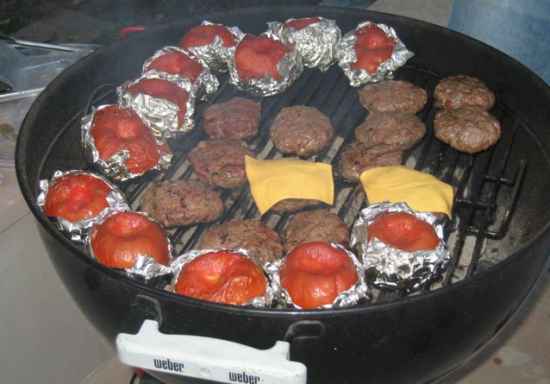 Nevertheless, I doubt I can be tempted by fancy implements like this outrageous, gilded thing: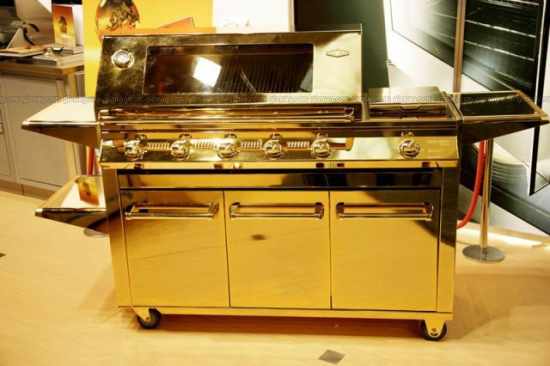 All parts of the US$12,500 grill except for the cooking surfaces have been individually plated in 24 carat gold. BeefEater tricked out one of its range-topping Signature Series 6 Burner SL4000 to create a uniquely lavish gold plated barbecue, "for those who want to make a statement with their barbecue and have the money to burn."
Oooh! That'll impress the neighbors.
Equally mortifying is this sci-fi grill on wheels: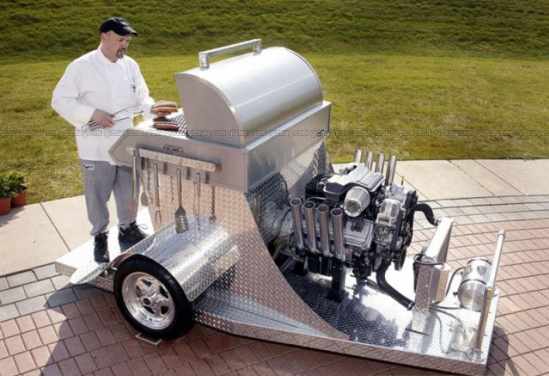 Or this highly curious branding machine: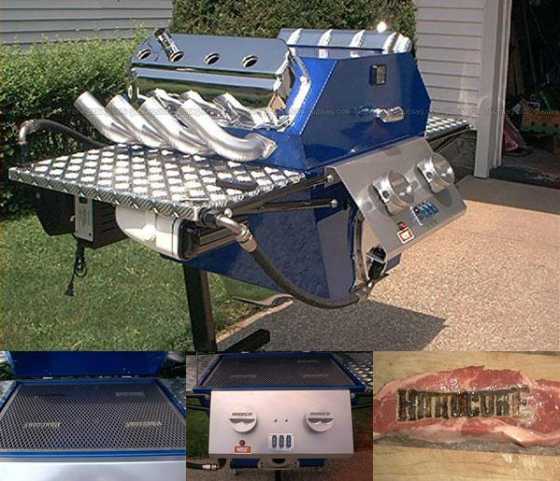 Any of these beauties grab you? If they do, I'm sure their prices also will!
It looks like nothing from this Gizmag would change my mind about our beloved, low maintenance grill that never fails to cook up a tasty barbecue feast for dozens of people.
As the digerati spouse proclaims: "We don't need any of those overhyped, glorified meat cookers. It's all in the chef."
So after our juicy meal of corn, burgers, sausages and hot dogs, we went for the affordable yard firework display of the kid-friendly variety.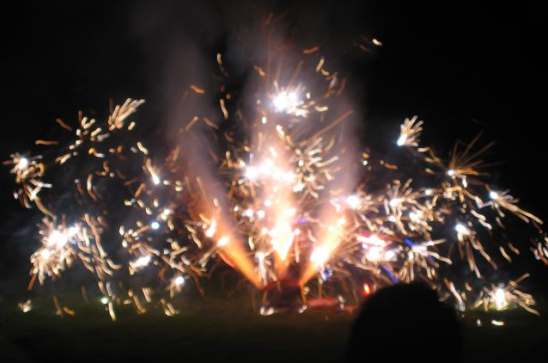 What could be more delightful than a bunch of excited, screaming kids with hands over their ears? A superb evening, natch!
Copyright © 2007 The Digerati Life. All Rights Reserved.