It's our blog's birthday.
We're "One Year Old" This Week!
I'm very excited to say that this week marks the first blog year anniversary of this site! In reality, I started blogging on the last day of July last year with no idea what I would be doing. I simply wanted to try an intriguing application out called "Blogger" after reading people's blogs for the last several years. I was searching for some business ideas to work on in the realm of blogging and by trying out "Blogger", I thought I would get a better feel for the activity. But come mid-October of last year, I decided to join the personal finance bandwagon after realizing that I should actually be writing about one of my oldest passions — finance — which is a topic I enjoy studying, learning about and discussing with others. So I relaunched the blog in this new light and started to post more frequently.
So what have we achieve in a year? Here are the latest stats for this site.
Number of visitors thus far: 330,000 and counting
Number of feed readers: 1400 or so
Number of domain hosts used: 2
Number of posts: 360
Number of comments: ~3,000
Number of spam comments caught: 96,734 (yikes!)
I never thought this experiment would turn into such a long term commitment. I'd like to truly thank all the readers who've come by to visit, those who've allowed me to use their images on this site, as well as fellow bloggers and other webmasters who've supported this site through their link backs. I thank you for your helpful material, comments, discussions, and our online friendships too. Here's to more years of rambling, musing, ranting and sharing. 🙂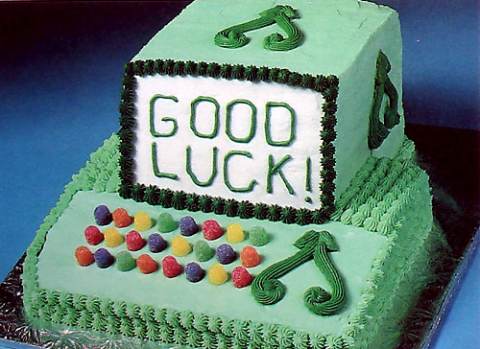 Note: The following contest is over. Thank you! Winners were already announced. Please check our Giveaways and Contests Page for ongoing events.
Now onto the details of our anniversary giveaway. I have a few things to give out! Most of them should help pad your pockets even a bit!
What We're Giving Away
#1 A $50 I-Tunes gift card

#2 The Complete Tightwad Gazette paperback book

#3 Rational Investing In Irrational Times hardbound book

#4 and finally, a Mystery Prize (yep, it can be *anything*).
Here are the rules of the giveaway:
#1 Please post comments either at the end of this post or at the comments section of this earlier post I wrote on "My Silicon Valley Job History". Tell us anything you'd like about your job, business, occupation or any other work you do. Anything goes — rants, raves, funny stories, feelings, etc.

#2 I will be selecting random winners from the comments given in these two posts. I will contact you via email and work out details to send the prizes to you.

#3 If you'd like additional entries, you can write about this giveaway then linking here. Make sure your trackbacks work so I can count them in my comments section; otherwise you can also let me know about your post and I will include an entry here for you.

#4 I can only count one comment entry per person but if you have a blog or site where you promote my giveaway, you garner another entry, as your link automatically registers a trackback to these posts.

#5 I'm expecting to keep this running for at least a week, but comments and the contest will stay open based on interest.
That's it! I hope you avail of this event and share in the fun.

Image Credit: Old Recipe Book
Copyright © 2007 The Digerati Life. All Rights Reserved.