Do "make money fast" schemes work at all?
Get rich from the comfort of your home! No strings attached, make a real income from home! Make money fast! Yadda yadda yadda. My instant reaction when I hear these claims is to scoff at them and ask questions. But it seems like there are people out there who can't help but fall into temptation and the clutches of these schemes over and over again. Is there such a thing as a "get rich quick scheme" addiction?
A Get Rich Quick Story
I recently caught an episode of Dr. Phil that highlighted relationships that have gone on the rocks because of failed financial schemes. One of Dr. Phil's guests happened to be Casey Serin, the notorious erstwhile real estate investor and blogger who ended up blowing his investments as the property market popped, thereby leaving him $2.2 million in the hole. In the show, Casey gives an update on his failing marriage, telling viewers how his wife now doesn't want anything to do with him and has filed for divorce. The rest of Casey's story is then dramatically narrated through scenes of him living in a motel room, alone and reflecting on how he plans to rebuild his life. And finally, it all ends with him claiming he's now found a full time job while he goes about slowly getting his life back together and his wife hopefully back in his arms.
Not long after seeing that episode, I received email from Casey (I'm one of many on his mailing list) letting us know that he's doing very well. This time, he's working with penny stocks and would like to let people know about some of the great opportunities he's been fortunate to have encountered. So his luck has turned?
Okaaaay. I can't fault Casey for not trying. He seems like the little engine that could. Except… I have to profoundly disagree with his methods for moving himself forward financially.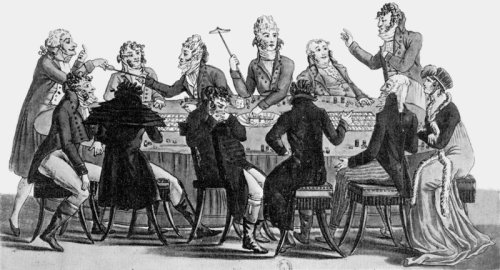 Are there people who are really vulnerable to "Get Rich Quick" activities? Is there a profile for this sort of "victim"? I thought this over and came up with a few characteristics that may make one an easy target for this sort of thing:
The "Get Rich Quick" Profile
Someone unsuspecting or naive.
It isn't a coincidence that many of those who fall prey to the get rich quick agenda fall on both ends of the age spectrum. Those who are older may feel trapped on fixed income, even as they own more (often illiquid) assets. Boredom may also contribute to a desire to seek exciting pursuits for that adrenaline rush. Younger people also tend to get into this type of thing, mainly because they feel there is less to lose; also, they are more tolerant of risk and are new to the money-making scene. Being ruled by the thrill of the game turns out to be costly for those who aren't as well versed with the consequences of these financially thrilling opportunities.
Someone in trouble.
Being emotionally vulnerable can make someone a prime candidate for the "quick fix". Those in a bind, especially financially, may end up turning to schemes and programs that may promise a prompt cure for their problems.
Someone who thinks they're special.
Well, we all are special for sure. But there's something about making a quick buck that strikes me as the kind of thing that may attract a certain kind of individual — maybe someone who thinks they may be smarter than the rest of us, or someone who believes they're more deserving, more skilled and therefore capable of acquiring riches faster than everyone else. Surely, this isn't the profile of many "get rich quick" followers out there, but it's not a stretch to imagine how hubris can play a part with formulating this type of "success in the fast lane" mentality, either.
Greed plays a part.
Fear and greed are tightly intertwined with the investment world. These emotions govern what happens with the stock market and are responsible for the rapid rises and bubbles as well as the sudden slides or crashes that are part and parcel of market cycles. If you're prone to making emotional decisions — both as an investor and as a spender, you could have a soft spot for higher risk plays. When we see others make it big through one of these schemes, it's easy to think it could happen to us as well!
It could be an addiction.
I'll bravely assume that majority of us has fallen for a "get rich quick" scheme at one time or another. You've probably heard that statement: "fool me once, shame on you; fool me twice, shame on me." Sure, I've been hoodwinked before, but I've since taken the experience as a lesson to avoid further mistakes of the sort. Unfortunately, there are those who can't stop making the same mistakes, or who don't want to. Perhaps they are idealists or eternal optimists, always hopeful for the next chance to strike it big, for the next scheme to be "The One" to change their lives. It doesn't help that they "win" some of the time despite having a record of massive losses, since this is precisely what makes them convinced that they're on the right track.
Parting Thoughts
It seems to me though, that there's a fine line between the get rich quick opportunist and the more intrepid entrepreneur or investor. Ultimately, all opportunities present with risk and it falls upon us to decide if a scheme we're faced with is dicey or worth a shot. Clearly, some schemes are purely fraudulent, while others may be legitimate, though highly risky. So we should be asking ourselves what it is exactly we're comfortable with.
As with folks like Casey Serin, could the beauty of "get rich quick" lie in the eye of the beholder?
Copyright © 2008 The Digerati Life. All Rights Reserved.