I always found it interesting that people often complain about and chase yields on money market funds and savings accounts. To me, they do what they are designed to do. They are not designed to pay high yields or large returns. Instead, they are, by their very nature, supposed to offer a safe place that also offers liquidity and stability. So, if they offer that then why is there a need for large yields? Of course, we want all of our money to be working in the best possible way for us, but in my opinion anything in high interest savings, money markets or similar funds should really just be your "safe" money and nothing else. Why is it that people want the proverbial tank of investments to be more like a Ferrari?
The Rise of No Fee Money Market Funds, Savings and Cash Accounts
But, in 2008 and 2009 many investors were concerned, rightfully so, of the security of money market funds. So, we were faced with an unprecedented situation where people were not only looking for higher yield, but exiting money market funds in droves for safety. Before then, who was paying attention to the possibility that a money market fund (our investment tank) could lose value or could break the buck? And who knew that banks would begin to fail, putting savings at risk (particularly those accounts that are not FDIC insured)?

In response to this, you may have noticed that a lot of money market funds have decided to waive their fees because of lower interest rates. Lower rates lead to lower fund yields, which could lead to investors experiencing potential losses. This has been happening since the financial crisis hit, in late 2008. Because of those events, people began seeking safety, along with yield. And, many were forced to dump money in traditional insured savings, CDs, or even short-term bond funds.
In addition, have you noticed a lot of cash accounts trumpeting their "no fee" stance lately? Here is a list of no fee cash accounts and best high yield savings accounts:
| | | |
| --- | --- | --- |
| Money Account | APY Rate | No Fee? / Min. Balance |
| EverBank Money Market | .91% | No monthly fee on balances over $5k (else there's an $8.95/month fee) / $1,500 |
| FNBO Direct | 0.70% | None / $1 |
| Ally Bank Money Market | .89% | None / $0 |
| ING Direct Savings | .90% | None / $1 |
| Vanguard Prime Money Market | 0.13% | $20 annual account service fee when balance falls under $10,000 / $3,000 |
Introducing Fee Waivers
By the close of 2009, it was noted that a lot of money market funds (a reported 95% or more) were waiving all or a portion of their fees. In 2006, there were only 60% that were waiving their fees.
So why were they doing this? Prior to the economic downtrend and recession, the financial institutions, mutual fund companies and banks were doing this to gain new customers and to stay competitive. These days though, they are doing this because of the much lower returns that beset the saving and investing community today. This practice, of course, has its consequences — costing the banks some lost revenue.
Let's take for example the case of Charles Schwab, who reports that due to fee waivers, they lost around $224 million in 2009. They are on track to lose around $125 million just in the first few months of 2010. Then there's the Bank of New York Mellon which is slated to lose more than $190 million. Federated Investors Inc. is out to lose $45 million by following this trend.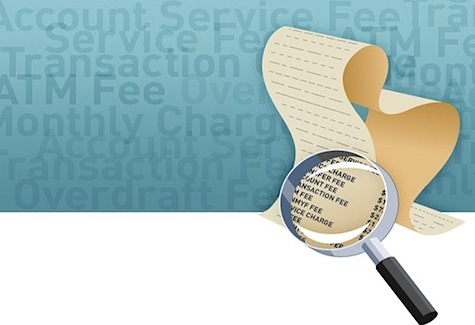 Image from News.Com.Au.
Will Fees Return?
But investors might not realize that the funds may restore their fees and banks may raise or add new fees to reclaim lost revenues. And because of language inserted into fund and bank documents, investors and savers wouldn't receive notification of any attempts to recoup waived fees or change a product's fee structure. There's another sign of the financial industry's lack of transparency. Personally, I do not see this actually happening because companies know that that's bad business, especially for an asset class that is yielding next to nothing.
If short term rates go up, you could expect these accounts to start reinstating their fees to recapture lost income. But despite any outflows, it should still be a way for institutions to reclaim lost revenue.
But to do so, financial institutions need to await any improvements in the interest rate climate. Savings account rates need to rise before banks restore any fees. Note that money market funds have short term holdings (an average of 90 days) so their yields are pegged quite tightly to the federal funds rate.
What could very well happen is that as soon as interest rates recover, the financial firms will be quick to begin reinstating their fees. So it's very possible for investors not to even notice an improvement in their returns for a while, as the reinstated fees absorb any rate increases that could take place. That certainly does not instill compelling reasons for investors to buy into cash accounts and money market funds with vigor.
Unfortunately for money market funds, they are unable to recoup their waived fees as there is a limit to what they can get back. For their customers' sake, they actually need to abide by what is stated in their prospectus. So the lesson here is that you should really check your fund's reports and prospectus materials, and review what their stance is on waived fees and possible charge backs. Has anyone out there EVER read a full prospectus? Most people have not, unfortunately.
The future of money markets should be interesting to watch. More people appear to be investing in bonds. It seems that short-term bond funds have experienced greater inflows than money market funds, because they too offer an element of safety with generally a bit higher yield. But if you've got questions, make sure to read your prospectus!
Copyright © 2010 The Digerati Life. All Rights Reserved.