We've covered EverBank as a top online savings bank for high yield savings accounts and foreign currency certificates of deposit. I've also made mention of this bank before, as one that has financial products that can help with inflation hedging via diversification into international categories and other asset classes.
Well, for a limited time, EverBank is currently offering a great new product to help you diversify into precious metals. They are currently offering a certificate of deposit that invests in diversified metals. This new certificate of deposit is part of their suite of MarketSafe CDs. Here are the details:
EverBank MarketSafe Diversified Metals CD: Diversify Into Precious Metals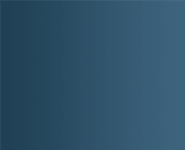 It's important to note that EverBank's MarketSafe CDs are always risk free, meaning that they don't have any downside risk. This basically means that your principal is always 100% protected and no matter how the underlying investments of the MarketSafe CD perform during the term of the CD, all investors can expect to receive 100% of their principal back by the end of the term. So how great is that? You'll have the opportunity to gain exposure in a new asset class without any chance of loss.

As for the new product, it's called the MarketSafe Diversified Metals certificate of deposit. And at the end of this CD's term, investors will get back their entire principal plus any additional gains made based on the performance of three metals: gold, silver and platinum. Following are just a few compelling details about this new offering.
You'll get exposure in precious metals (gold, silver and platinum) with the possibility of participating in their markets' growth.
There is no downside risk when you invest in this CD. You will lose none of your principal here.
Your returns are based on the equally weighted market performance of gold (1/3), silver (1/3) and platinum (1/3).
If there's an increase in the price of metals, you'll get an upside payment that's up to 50% of your initial deposit plus your principal.
If the markets go down and you have no gains, then you'll simply receive your full principal back when the CD matures.
The term of the CD is 5 years.
A minimum deposit of $1,500 is required to open an EverBank CD account.
This product is available starting April 15, 2010. You can now open an account and start investing in this MarketSafe product.
The funding deadline is on May 13, 2010.
The issue date is on May 25, 2010.
There will be quarterly pricing dates (20 pricing dates over the 5-year term for each metal).
Your account is FDIC insured.
You can open a personal, business or IRA account for this particular CD.
Copyright © 2010 The Digerati Life. All Rights Reserved.