Have you got some extra cash you've squirreled away, waiting to be put to good use? If you've got your debt paid down and your emergency fund taken care of, and you're fortunate enough to have additional disposable income or a windfall to work with, then here are a few ideas about where to put that cash.
Savings account rates are not exactly where we want them right now. Even a great savings account these days is yielding relatively lower returns; Bankrate surveys show that the best cd rates aren't too exciting, with the average yield for a three-month CD lingering at 0.86 percent. There is an understandable fear to invest in stocks and the mattress is no longer an acceptable option (has it ever been?). How can one obtain some decent returns in this close to zero prime rate environment?
Where To Invest Extra Cash and Savings Today
1. Invest In A Checking Account
Recently, I discovered quite by accident, a regional high yield checking account (also known as a rewards checking account) that was returning up to 4.25% APY if certain qualifications are met. For example, the bank asks that you:
Have no more than $25,000 in the account to earn that interest rate (.95% will be paid on any amount above that limit).
Make a minimum of 10 debit card purchases per month. ATM withdrawals do not count.
Sign in to your online account at least once a month.
Manage your account electronically. The bank won't be sending out paper statements with everything done electronically.
The great aspects of this offer are that it requires no minimum balance, and offers a free ATM and debit card, FDIC insurance, $500 overdraft privilege and free online banking. If you don't comply with the requirements, your APY drops precipitously to 0.10 %. For more details, check out CheckingFinder.com.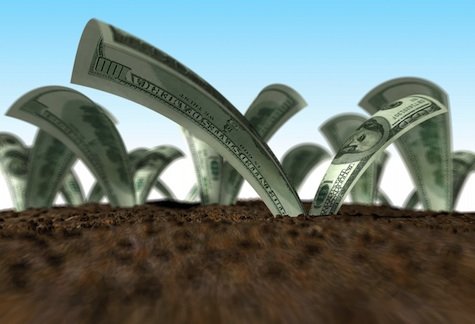 Image from ColoradoEnergyNews.com
2. Consider The Stock Market Carefully
If you don't feel comfortable about opening a free high yield checking account in a distant bank, there are still other options. You could look into investing in the stock market in a prudent fashion. If you haven't done so already, open an account with an online broker and consider investing in index funds.
For instance, popular personal finance guru, Suze Orman, recommends a couple of great index funds: the Vanguard Total Stock Market ETF (VTI) or its mutual fund cousin, Vanguard Total Stock Market Index Fund (VTSMX). These highly diversified funds can represent the core of any long term investor's portfolio. Of course, invest only what you don't need for an emergency and be prepared to wait (patiently) for solid returns on your investments.
3. Increase Your 401K Contributions
How to become a millionaire? You can become one over time, by increasing the savings in your 401K. If you increase your savings rate by just a couple more percentage points, you may achieve your savings goals and grow your nest egg much more quickly. Check out the lessons from this CNN Money article:
Say you're 30, make $70,000 a year and contribute 10% of your pay, which grows 3% annually. If your 401(k) investments earn 7% a year, you'd have about $1.4 million by 65. Not bad. But if you increased your savings rate by just two percentage points, to 12%, you could have a nest egg of $1.7 million. Boost it to 15% and you'd have more than $2.1 million.
4. Cash In On The Wind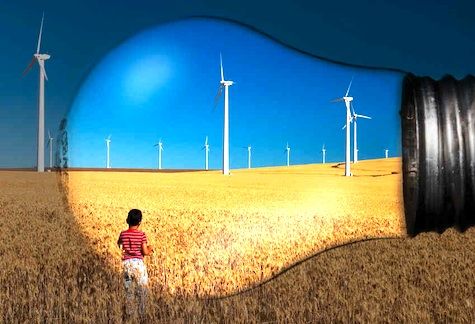 Image from TreeHugger
If you're willing to "gamble" just a little, and you're comfortable about putting your money into a more concentrated stock play, then consider investing in the future based on the trends. In particular, you may have heard President Obama placing great emphasis and federal money on three areas: health, education and energy. So what about betting on "Obama" stocks? As this article suggests: His plan to spend $150 billion over 10 years on alternative energy bodes well for funds like PowerShares WilderHill Clean Energy Portfolio (symbol PBW) and Market Vectors Global Alternative Energy (GEX). Again, this money must be set aside for a minimum of 5 years, unless these companies tank all of a sudden due to mismanagement. Just don't forget about them completely; make sure you keep track of how your investments are doing. Also, if you go this route, don't rely on these funds to pay for your short or near term financial goals, though if luck is on your side, these investments may very well pay for your kids' college education.
Break (Out) the Piggy Bank
Having money sitting in a very low yielding account in your local bank is a total waste. If you are under 40, it's downright "criminal", since you can afford to take some risks. If you are over 50, some of these options are still very attractive and very safe. So smash your piggy banks and start making some much needed capital!
Copyright © 2009 The Digerati Life. All Rights Reserved.