I'm one of those people who is skeptical about the proverbial free lunch. I figure, if it's free, then one or more of these things could be true:
(a) It must be lame or be of poor quality.
(b) There must be a catch.
(c) You'll get what you pay for.
(d) It could take a lot of your time to deal with.
On that last note, it's basically a Time vs Money tradeoff (so something that's labeled as "free" actually isn't genuinely free since there's a time cost). But I'm also someone who's surfed the Internet long enough to know that there are a lot of good online deals available. So in the spirit of saving money, here's a list I picked up from Kiplinger's. While I'm familiar with some of the things here, there were some fresh, new finds I was happy to come across for the first time.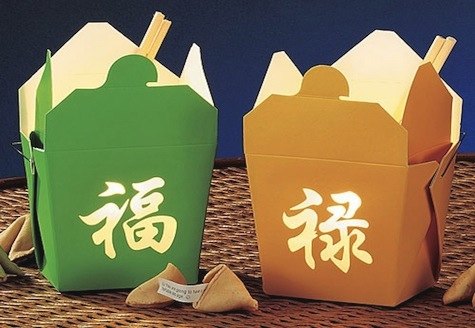 Image from giftboxes.blogsome.com
Giant List of Freebie Finds From Kiplinger's
Here is Kiplinger's list, which I embellished to some degree with my own suggestions as well.
1. Free auto repairs. I just wrote about the issue of costly auto repair estimates. For those who are unfamiliar with cars (like me), this resource should be a huge help. Are you being quoted a fair price by your mechanic? You can find out with RepairPal.com!
2. Free computer assistance and tech support. If you've got a problem with a gadget or device, see if you can find answers from the manufacturer's website. Or turn to these places: Sam's Club, Costco, TechGuy.org, 5starsupport.com for possible help.
3. Free food! Did you say food? There are places that give away free treats for promotional purposes. Check out schedules at IHOP, Ben & Jerry's, Starbucks, Krispy Kreme, TCBY and Denny's. Kiplinger's suggests that you do an online search for "birthday freebies" to come up with restaurant deals or free meals at local dining areas in your neighborhood.
4. Free financial tools. You can use Mint.com to manage your budget. 🙂 And you can use Allpoint (allpointnetwork.com) and Moneypass.com to help you find ATMs that have no surcharges. Of course, I'm going to have to add that there are a ton of financial blogs out there that all want to offer you free tips and advice, right?
5. Free rewards for spending. Kiplinger's has their own opinion, but I have mine! Here is my list of best rewards credit cards and credit card rewards programs for those who are alright with using credit cards to collect freebies. There's also BondRewards.com that is a twist on online shopping rewards sites. You make a purchase through this portal and you can apply the cash back you earn towards a savings bond investment. There are other portals of the sort that offer cash back for spending: you may want to take a look at my coverage of Ebates and discussion of BigCrumbs for more opportunities!
6. Free credit report and score. Try out AnnualCreditReport.com to get some idea of what your credit history looks like. If you need more info on this, check out our coverage of free credit monitoring and how to get free credit scores. For this particular area of finance, be aware of the many caveats that exist ("free" is not truly free). While you can pick up a free credit report pretty easily, you'll typically have to pay for your FICO score (especially if you are in the market to get financing). You can, however, pick up a credit score that is non-FICO at no cost: check out CreditKarma.com and Quizzle.com for this.
7. Free investment portfolio review. You don't need to bug a financial advisor about analyzing your portfolio. Just head on to Morningstar and use their Instant X-Ray tool for a closer look at your investments. Here is some extra information on Morningstar's free vs premium services (and where you can sign up).
8. Free perks from financial products. Your credit card can actually be a good source of freebies (beyond the rewards). Check out this article we wrote on getting extra insurance coverage from your cards for free. Along these lines, here's a prepaid card and checking account that also offers perks: see our review of the PerkStreet Financial Checking Account for more information.
9. Free business advice. You can get small business advice from SCORE.org and SBA.gov. Can't vouch for it, but you may want to see what they can do for you.
10. Free education. Certain universities, like John Hopkins and M.I.T., post lectures and course materials online. These colleges may not give away free degrees, but this is still a good way to get an informal education. If you want to supplement your knowledge, you can also go to the KhanAcademy.org, which is an incredible resource for anyone who wants to learn. With the Internet, you can get free information just about anywhere! On this note, you can get a free investment education through these best online stock brokers, which give you access to a lot of webinars, tools and tutorials if you're one of their customers.
11. Free passport photos. Okay I'll be using this one. It seems to be pretty self-explanatory: check out ePassportPhoto.com for details.
12. Free Wi-Fi. You know where to go: Starbucks, Peets, McDonald's, etc. Try fast food joints and cafes for the wi-fi. WiFiFreeSpot.com can tell you even more about the establishments that carry free internet connectivity.
13. Free medication. I didn't know this but it seems that you could actually go to some pharmacies to request for free drugs and vitamins. Now I haven't tested this premise yet, but if you have, maybe you can tell us more about how it works? Pay these places a visit: Meijer, Publix, Wegmans, Stop & Shop and Giant.
14. Free books, CDs, movies. Where else can you get this but the public library? Every weekend, we have this ritual of picking up choice reading materials for the kids from our neighborhood library. It's become a nice family tradition for us!
15. Free exercise. Jogging, walking and hiking in your public park or hiking trails don't cost a penny! I've often been encouraged to join a gym or yoga class but I like exercising in private. Either way, there are a lot of highly physically stimulating activities you can do if you set your mind to it! 😉
16. Free perks from airlines. Check out WebFlyer.com to get details on frequent flyer programs.
17. Free legal information. Do you have a legal question? You may find some of the answers you need over at Nolo.com. Of course, there are certain situations that may require a lawyer's scrutiny and advice, but having some background on legal matters could be pretty helpful too.
There was a lot more covered by the Kiplinger's list, but the ones above spoke to me the most. Some other great tips that have worked for me? I check up with friends and family if they've got "stuff" they no longer need. Then I do exchanges or possible trades. My nieces and nephews are just slightly older than my kids so the hand me downs there work pretty well. I've got extra stuff (utensils, kitchen tools, older gadgets nobody minds using) that I use to barter with. And right now? We've got TWO car seats in perfectly good condition. They're either going to figure in a trade or going on Craigslist to find new owners. In the meantime, we desperately need a new dining set (this one I got from Craigslist is on its last legs). Too bad I haven't encountered full dining sets going for free just yet… 😉 .
Copyright © 2010 The Digerati Life. All Rights Reserved.