Here are some frugal steps you can take to survive a tough financial period.
There is nothing that ordinary citizens like you and I can do to solve the mess on Wall Street. Calling your congressperson every day won't change his/her vote, because they have to follow the party line in most cases. The only weapon we have is to vote on election day for changes at the House and Senate. The presidential candidates haven't shown much to convince us; the choice is really to vote for the less "bad" of the two.
Despite all this talk of financial bailouts and government intervention, we regular folk need to fend for ourselves in the midst of the chaos. We may be mere spectators to what goes on in the big, wide world of finance, while some of us have already become unsuspecting casualties to the sweeping economic events of the past couple of years, but we don't have to feel so helpless (even though it may seem that way). I'd like to investigate the things we can do to limit the negative effects of this difficult economy on our financial status and well-being.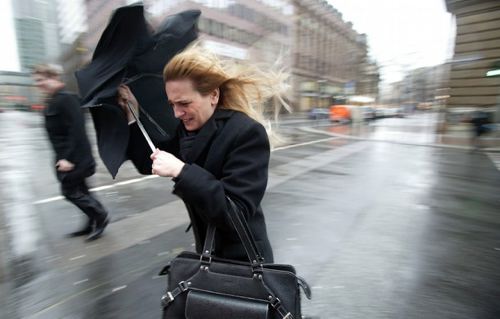 How Can We Prepare For A Tough Economy?
When it comes to your family, it's time to circle the wagons and consider extreme measures to survive the economic crisis. You should act as if you were about to lose your job. Prepare for the possibility just in case it happens, because some banks are failing and the others are afraid to loan money to small businesses. If large companies are cutting their workforce by the thousands, imagine how difficult it is for small businesses to survive.
Don't Emulate The Joneses
I see some of my neighbors still buying expensive and gas consuming cars and trucks, probably because they have stellar credit. This is not the time to buy anything costly, be it a car or a house, unless you are overflowing with excess cash. Even if you enjoy a good financial position, with little debt, things could turn around in a hurry. I know, because I went through it 20 years ago. I was laid off suddenly from a software company with 140 employees. I still had to come up with the mortgage and the car payments and every other expense a family has to live with.
Frugal Steps To Survive This Economic Downtrend
How determined are you to make some frugal choices? Some decisions may not be too easy, but others may be. The financial crisis hasn't filtered down to the average consumer, yet. By the time things get back to normal, a lot of middle class people will have suffered job losses, depreciating 401Ks, and heartbreaking decisions. It pays to prepare for an emergency before it actually hits you, so I would recommend the following steps to any family that already struggles with their monthly budget:
#1 If you can, try to live with only one paycheck (if both spouses are working, of course), for at least one year and put the rest in protected financial instruments.
#2 If you have two or more cars in the household, how about selling at least one? Can you get by with fewer vehicles? Not to sound radical, but you may consider unloading your car now (especially if it's a gas guzzler), while people still have the cash to buy your SUV or truck at reasonable prices. You'll save on gas if you keep the car that uses the least amount of fuel.
#3 Wherever possible, use public transportation as it's still a lot cheaper than driving. Or turn to alternative forms of transport — fuel efficient cars, anyone? Another option is to walk (gasp) or use a bicycle. Hey, it's good for our health!
#4 We have already talked about saving at the supermarket in previous articles: try these grocery shopping tips. Make a list and don't deviate. You'll save a bundle and you'll also help your children's health by no longer buying junk food and sweets.
#5 Concentrate on necessary expenses and make a detailed budget every month.
#6 Get rid of the credit cards as soon as you pay them off. The temptation to overspend is greatest for those who carry all that fancy plastic in their pockets.
#7 Gather the family and explain the situation to the kids. You'd be surprised how quickly they'll rally around you. Make it a team effort to conserve your finances.
#8 This may come as a shocker for many young couples: but would you consider waiting to have a new baby for a couple of years? Aside from not spending many sleepless nights, you'll be delaying a lot of expenses. My parents had only one child, me, at the end of the Great Depression. They waited 10 years to have my sister (and I wanted to be the spoiled one). This decision may not be for everyone, but it's a practical one to make at this time.
#9 Cancel subscriptions to magazines and newspapers. It may not be much, but it counts — much like many other smaller expenses that add up, especially over the longer term. Besides, you can get the news for free over the internet. You won't have to look far for extra savings if you realize how much money drains can add up over a decade!
#10 Check your phone bill's extra features and eliminate them. Your extra phone lines: are they really necessary? Could you use a better, more affordable phone plan? Same goes with your cable or Direct TV bills.
Bottom-line: Be smart and be prepared. There are many more places we can probably squeeze more dollars from, if we tried hard enough — utility bills, big ticket purchases, holiday shopping. If things go back to normal quickly, unlikely as it may be, we can enjoy all our extra savings. Otherwise, our frugal habits can help us weather any financial crisis with some measure of comfort.

Contributing Writer: Jacques Sprenger is a former college professor in psychology and English, a counselor, and now a teacher for challenged students. Jacques will be joining me at The Digerati Life to offer his views on personal finance and self-development, which are topics that he is passionate about.
Copyright © 2008 The Digerati Life. All Rights Reserved.